Pokemon Go fan faces wrath of Beyhive after being caught playing game at Beyonce Paris concert
Fan paid for front row seats at Beyonce's concert at Stade De France in Paris.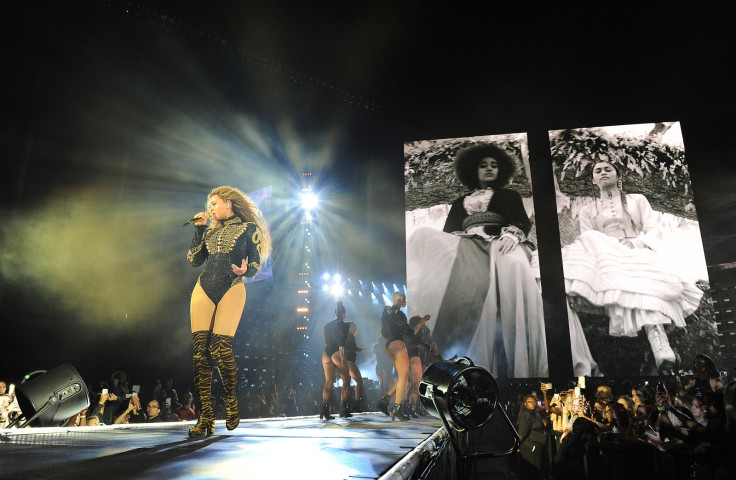 In recent weeks Pokemon Go has a become an international phenomena, with stories emerging across the globe of people quitting their jobs to play the game full-time, players blaming it for failed relationships and some unfortunate few even losing their lives. Now a Beyoncé fan has faced fierce backlash after committing what many are calling the crime of the century— playing Pokemon Go at a Beyoncé concert.
A fellow concert goer captured the unidentified female gamer ignoring Queen B's live performance at the Stade De France in Paris to play the viral game, despite playing for a front row ticket for the show. She appears glued to her mobile screen fixated on catching animated creatures as the rest of the crowd soak up the atmosphere and contagious energy.
Anand Desai-Barochia was so outraged by her actions that he filmed the scene and uploaded the footage to Instagram to express his disdain. In the clip he can be heard shouting: "She's playing Pokemon when Beyonce is singing. Look at where she is, she's next to the stage!"
He even went as far as to reference Solange and Jay Z infamous lift fight, adding in the caption: "She's lucky Solange never saw her. Side note I'm never showering again."
Unsurprisingly, the Beyhive were not impressed and soon took to social media in their droves to call her out. "So stupid that girl...stand so close to Beyonce and play Pokemon!" Another irate fan said: "SHE DESERVES BE KILLED"
However, a third commentator pointed out it was a case of pot calling kettle black, saying: "Meanwhile you are on the phone filming her .. isn't that the same."
Beyonce kicked off the European leg of her Formation Tour in Sunderland, England on 28 June. The Lemonade star is expected to wrap up in Barcelona on 3 August. As IBTimes UK previously reported, Beyonce's Formation world tour is the third highest-grossing tour of 2016 so far after making a colossal $96,938,247 from just 18 shows.
© Copyright IBTimes 2023. All rights reserved.