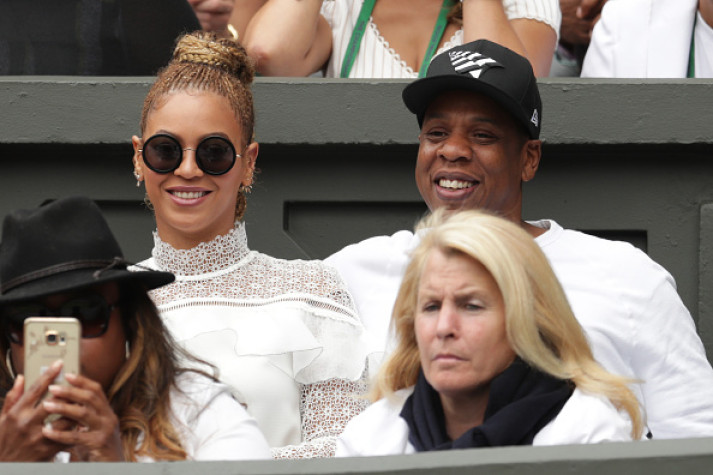 Beyonce is used to taking centre stage but it was her turn to sit back and watch all the action at Wimbledon. The Lemonade singer arrived on centre court with husband Jay Z to support their friend Serena Williams as she faced Germany's Angelique Kerbehas in the women's final of the tournament.
The 34-year-old singer who is in the UK for her Formation World tour, looked enthralled as she watched Williams make history scoring her seventh Wimbledon win and twenty-second Grand Slam.
The couple were seated in the player's box where they chatted with Serena Williams' family. The Halo singer was dressed in Wimbledon whites, sporting a lace-collared high neck white dress.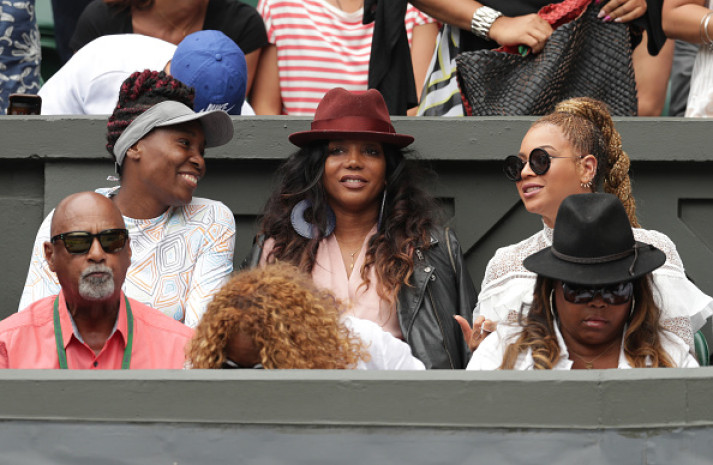 Serena Williams famously appeared in Beyonce's video for her smash hit Sorry earlier in the year and the pair are said to be good friends.
The ladies' singles final drew a star-studded crowd to Wimbledon including actress Natalie Portman, Games of Thrones star Maisie Williams and TV show host Ellen DeGeneres.
Portman looked characteristically stylish wearing a black shift dress under a beige trench coat and beaming broadly as she watched the court action.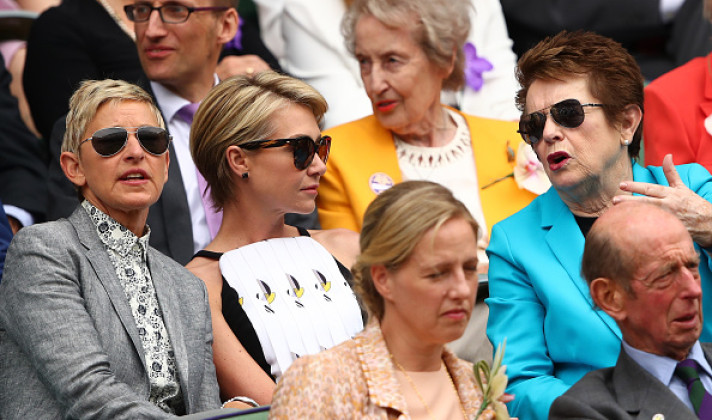 Masie Williams rocked a bright blue bob and a navy shorts and blazer suit. The 19-year-old couldn't hide her excitement at being at the Women's final and was caught chatting with Ellen DeGeneres and her wife Portia De Rossi.
Serena Williams won Saturday's game 7-5 6-3, retaining her Wimbledon crown and matching Steffi Graf's Open Era record of 22 Grand Slam singles titles.
Speaking to BBC after the trophy presentation she said: "It's just been great. Angelique – I love playing her, she brings out great tennis in me and off court she's a wonderful person to be around."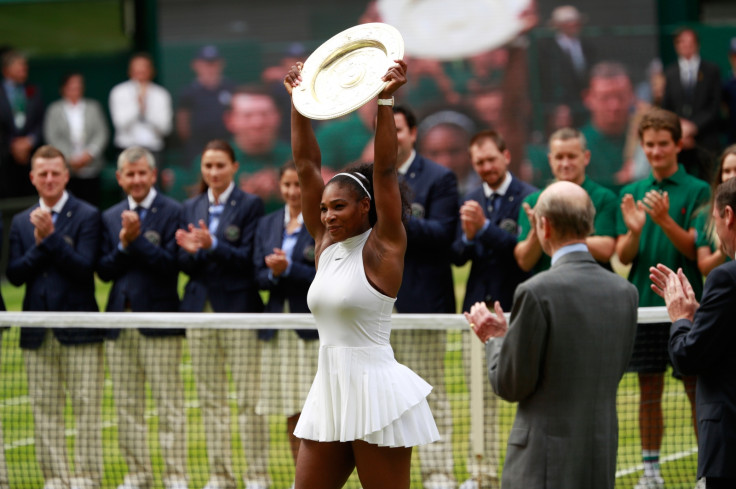 On equalling Graf's record, she added: "It's been incredibly difficult not to think about it. It makes the victory even sweeter to know how hard I worked hard for it. This court definitely feels like home, I have a match later today in the doubles, so I'll be back out. I don't know what else to say, I'm so excited."