Beyonce Knowles-Carter has filed court documents rebutting filmmaker Matthew Fulk's legal claim that Lemonade is similar to his short film Palinoia and that she stole his ideas. According to court documents, Queen B says that the films have very different storylines, says celebrity website TMZ. The singer pointed out that her HBO special is about "an African-American woman who progresses through stages of suspicion, denial, anger and, ultimately, reconciliation in her relationship".
Beyonce claims in the legal documents that Palinoia is about a "white man who is distressed in the wake of a failed relationship," reports TMZ.
Fulk, an independent filmmaker from Louisville, Kentucky, sued Beyonce on 8 June after seeing a trailer for Lemonade. He says her visual album "stole" ideas from his short film. Beyonce's highly publicised one-minute promotional video for her HBO special aired in April, ahead of the release of her sixth studio album and film.
According to The Hollywood Reporter, the filmmaker states in his lawsuit that his 2014 short film, Palinoia, was seen by members of the team working on the Lemonade video and that Beyonce's video was created months later and was "visually similar."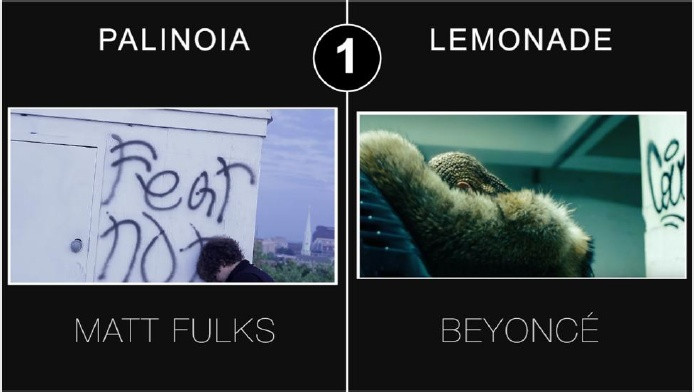 Fulk also claimed that the pop singer, her management company, Parkwood Entertainment, Sony Music Entertainment and Columbia Recording Corporation, infringed on his copyright. The lawsuit, filed in US District Court in Manhattan, points to nine instances – about 39 seconds of the 65-second trailer – that Fulks says are visually similar. It seeks unspecified monetary damages.
The similarities mentioned in the complaint include "graffiti and persons with heads down", "red persons with eyes obscured", "parking garage", "stairwell", "black and white eyes", "title card screens", "the grass scene", "feet on the street" and "side-lit ominous figures".