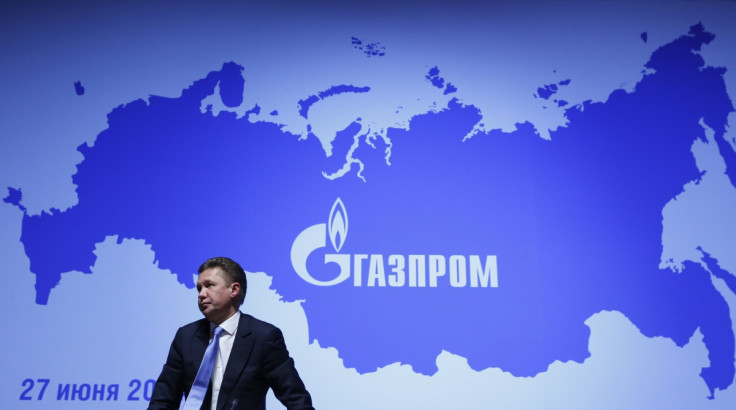 Poland has said its gas supplies from Russia were down 20% on Wednesday, while a German gas operator reported its supplies of Russian gas were lower than usual, raising fears that Russia could withhold gas deliveries to Europe.
EU experts have warned that Russia could reduce gas deliveries to Europe during the winter, escalating the standoff between Moscow and Brussels over the Ukraine crisis.
Russia's state-controlled gas giant Gazprom has said it was delivering gas to all destinations "according to the resources available for exports and for the continuing pumping to storage facilities in the Russian Federation."
The company, which has completely cut off deliveries to Ukraine over a pricing dispute, did not say whether it had reduced supplies to Warsaw.
Poland's gas pipeline operator Gaz-System said the reduction in supplies had forced it to temporarily halt exports to Ukraine.
Poland had been sending some of its gas supplies to Ukraine, which has not received any gas deliveries since June.
The reduction in supplies was reported as the European Union considers tightening sanctions against Russia.
The EU and the US have imposed various rounds of incremental sanctions against Russia over the ongoing violence in eastern Ukraine.
The last round of measures, imposed in July, targeted the banking, defence and energy sectors of Russia's economy.
The new sanctions could target Russia's oil industry, specifically relating to exploration in its Arctic territory.
Kiev and Moscow became embroiled in a dispute over the price that Ukraine pays for gas after Russia annexed the Crimea peninsula from its neighbour in March.
Gazprom almost doubled the price it charged Ukraine for gas, in a move that Kiev denounced as political.
The European Union is set to mediate talks between Russia and Ukraine this month in a bid to resolve the gas crisis before the winter.