Poland Observes Second Smolensk Presidential Plane Disaster Anniversary (PHOTOS)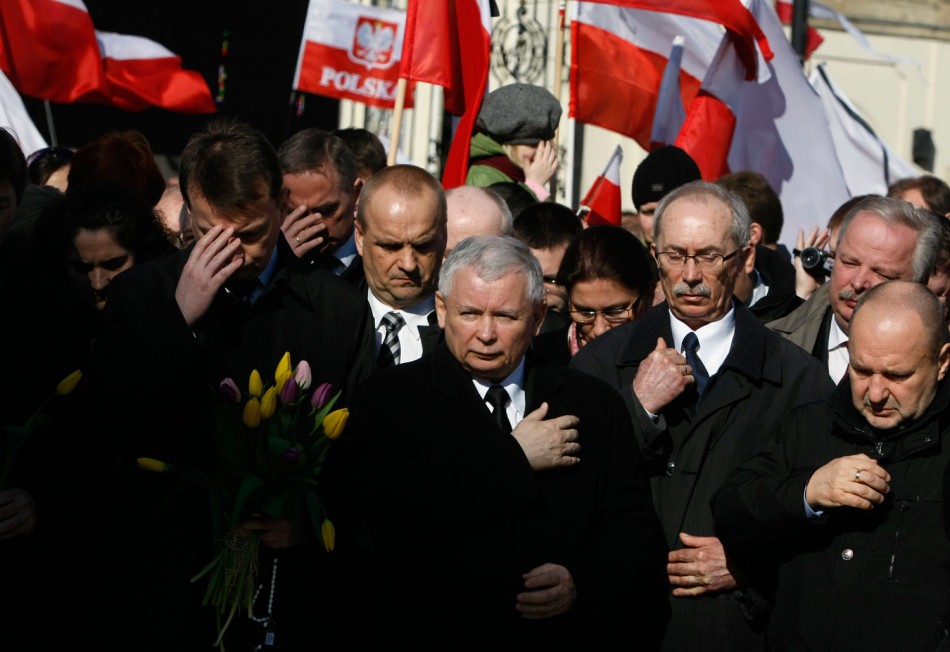 Two years after a gruesome plane crash that killed Poland's former president, Lech Kaczynski and 95 others on10 April, memorial services are being held in parts of Russia and Poland.
The accident involved a high profile delegation who was en route from Warsaw to attend an event marking the 70th anniversary of the 1940 Katyn forest massacre. Included in the list of delegates were the Polish president Lech Kaczyński and his wife; former president Ryszard Kaczorowski; the chief of the Polish General Staff and other senior Polish military officers. Apart from this, the Tupolev Tu-154M aircraft also included Poland's deputy foreign minister, Polish government officials, 15 members of the Polish parliament, senior members of the Polish clergy and relatives of victims of the Katyn massacre.
To commemorate the event and pay their tributes to the victims, a Polish delegation of 150 crash victims' relatives, officials and the Minister of Culture Bogdan Zdrojewski attended the services at the site of the tragedy.
There was also a prayer service held by a Catholic clergyman and an Orthodox priest.
Present at the event were President Bronislaw Komorowski who laid flowers at a plaque to the victims that was placed on the Presidential Palace. Besides him, Jaroslaw Kaczynski, brother of Poland's former President Lech Kaczynski, also took part in the service and added lights, flowers and a wooden cross.
According to Associated Press, Kaczynski, the head of the nationalist Law and Justice party, has been fueling theories that the crash was an assassination. Hs followers have been mentioning the names of Russia's Prime Minister Vladimir Putin and Poland's leaders in this context. Such proclamations have created divisions in the Polish society and followers of Kaczynski set fire to effigies of Putin and of Polish Prime Minister Donald Tusk on 9 April, to show they believe the crash was an assassination.
However, investigators concluded that it was bad weather and mistakes by the Polish Air Force detachment in charge of transporting the president, as well as errors by Russian air-traffic controllers that lead to the accident two years ago.
Start the slideshow to get a glimpse of the anniversary services conducted in Poland:
© Copyright IBTimes 2023. All rights reserved.