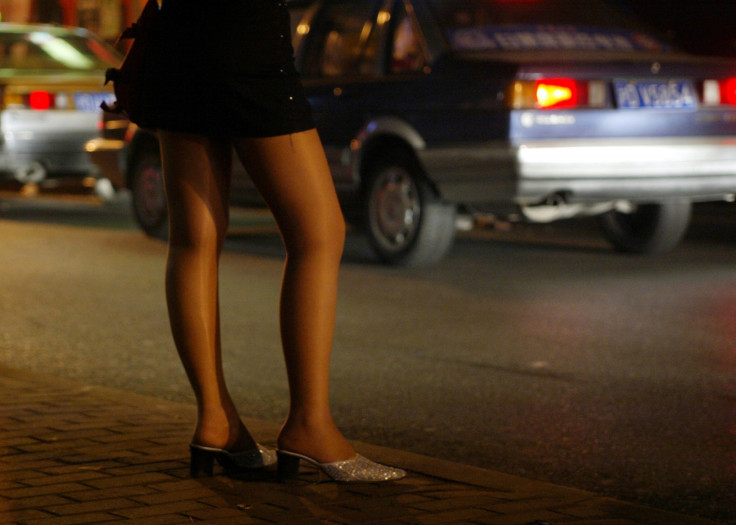 Ten black and Latina girls have been reported missing in Washington DC during March 2017, prompting online appeals from a community concerned their girls are being ignored.
Local activists and parents in DC have voiced their fears with the authorities, in particular over sex trafficking in the area, but police said that the number of missing people in the area is decreasing.
However, some within the DC community feel that these cases were given less attention as the missing teenagers are not white.
The founder of support group My Sister My Seed, Dr Vanetta Rather, told Latina.com: "Sometimes when girls of color are missing they are deemed 'runaways' and sometimes that prevents an amber alert from being sent out, they only send out amber alerts for those who are considered snatched or kidnapped."
She added: "It appears that when it's girls of color there's not this urgency."
The high number of cases has prompted members of the Congressional Black Caucus to appeal to the FBI and Justice Department for help to find the missing teens.
Justice Department spokesperson Sarah Isgur Flores told CNN: "The Attorney General is aware of the reports and is looking into the issue."
At a press conference held on 24 March, Washington Metropolitan Police Department commander Chanel Dickerson said: "We have received a lot of media attention and a lot of concern from the public because of the number of releases.
"There have been concerns that young girls in the District of Columbia are victims of human trafficking or have been kidnapped, or that there's an increase in the number.
"And I say this without minimising the number of missing persons in DC, because one missing person is one person too many, but there's actually been a decrease," she continued.
"There is always a concern of human trafficking, but we have no evidence for this."
Nonetheless, local communities are concerned that the cases of the missing girls have garnered little attention – with a total of 22 young people in DC currently on the missing list and four of the missing girls still not returned, NBC News reported.
And concerned community members said they did not feel the cases were being taken as seriously as if the problem was taking place in a wealthier neighbourhood.
DC council member Trayon White said in comments reported by HLN News: "What the community is alarmed about - we had a 10-year-old girl missing the other day, but there was no amber alert.
"We just feel like, you know, if this was a white person or from another neighbourhood there would be more alarm about it."
Authorities have also pointed out that 95% of the people reported missing in 2017 had been found.
This year the department has recorded 501 cases of missing juveniles – many of them black or Latina, with 22 cases remaining unsolved, according to NBC Washington.
Police said in all of the cases reported in 2017, the teenagers had left home of their own accord – with a new social media campaign by the police highlighting the cases, and an inaccurate viral post claiming 14 girls had gone missing in one day added to the confusion.
Authorities believe their campaign may have prompted fears of a sex-trafficking ring, although they stressed that there is no evidence to suggest this is the case.
Anyone with information on the whereabouts of the missing girls is urged to contact DC Police on: (202) 727-9099.