Clashes between protesters and police have erupted across France in the past week after four French police officers were accused of using excessive force while arresting a 22-year-old black man, including raping him with a baton on 2 February.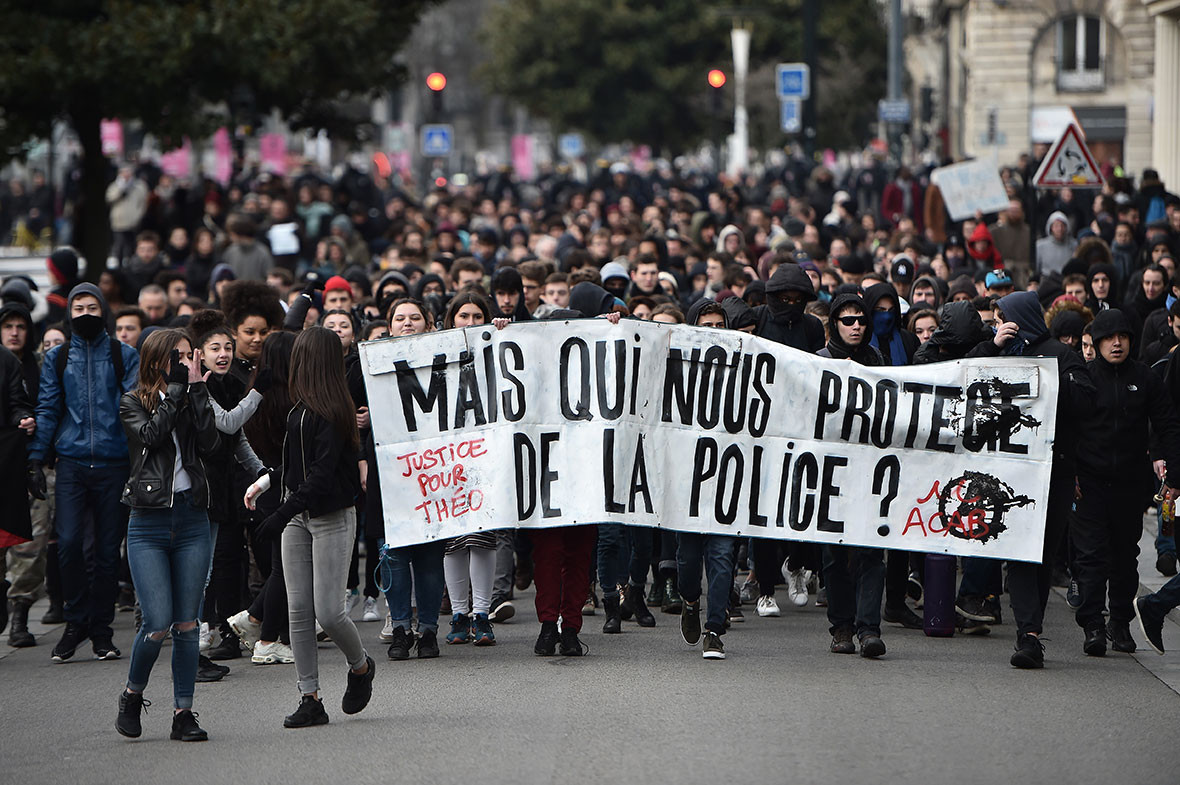 Local police said that a hospital examination had revealed wounds to the victim's rectum, face and head. The victim, named only as Theo, has appealed for calm and both he and his family say they trust that the justice system will deal with the affair properly. French President Francois Hollande visited the man at the Aulnay-sous-Bois hospital. The four police officers have been suspended pending an inquiry with one of them placed under formal investigation for suspected rape. The three others are being investigated for using unnecessary violence.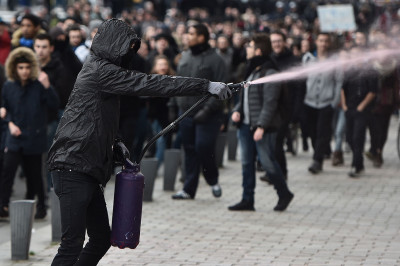 Riots and protests have broken out all over France with skirmishes flaring for three nights in a row between gangs of French youths and police officers. Nearly 2,000 people gathered in Bobigny on 11 February, in what was supposed to be a peaceful protest against police violence when hundreds of youths began throwing projectiles and burning cars in the vicinity, local authorities said. Protesters were seen running towards police posted on a bridge leading to a courthouse, the meeting point of the gathering in support of Theo.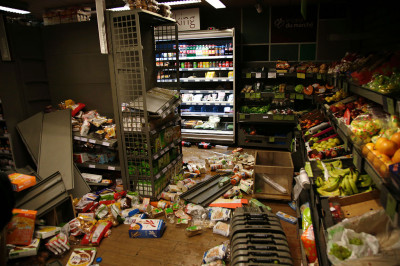 France's interior minister is condemning unrest in a Paris suburb that led to at least 11 new arrests and has called for calm after a week of violence. Regional police said in a statement that 11 people, including eight minors, were arrested in Argenteuil, northwest of Paris, after youths set vehicles and rubbish bins on fire.