Hundreds of demonstrators who are backing Maryse Narcisse of Haiti's Fanmi Lavalas party took to the streets of Port-au-Prince on Tuesday (22 November) as the Caribbean nation awaits results from the weekend's elections.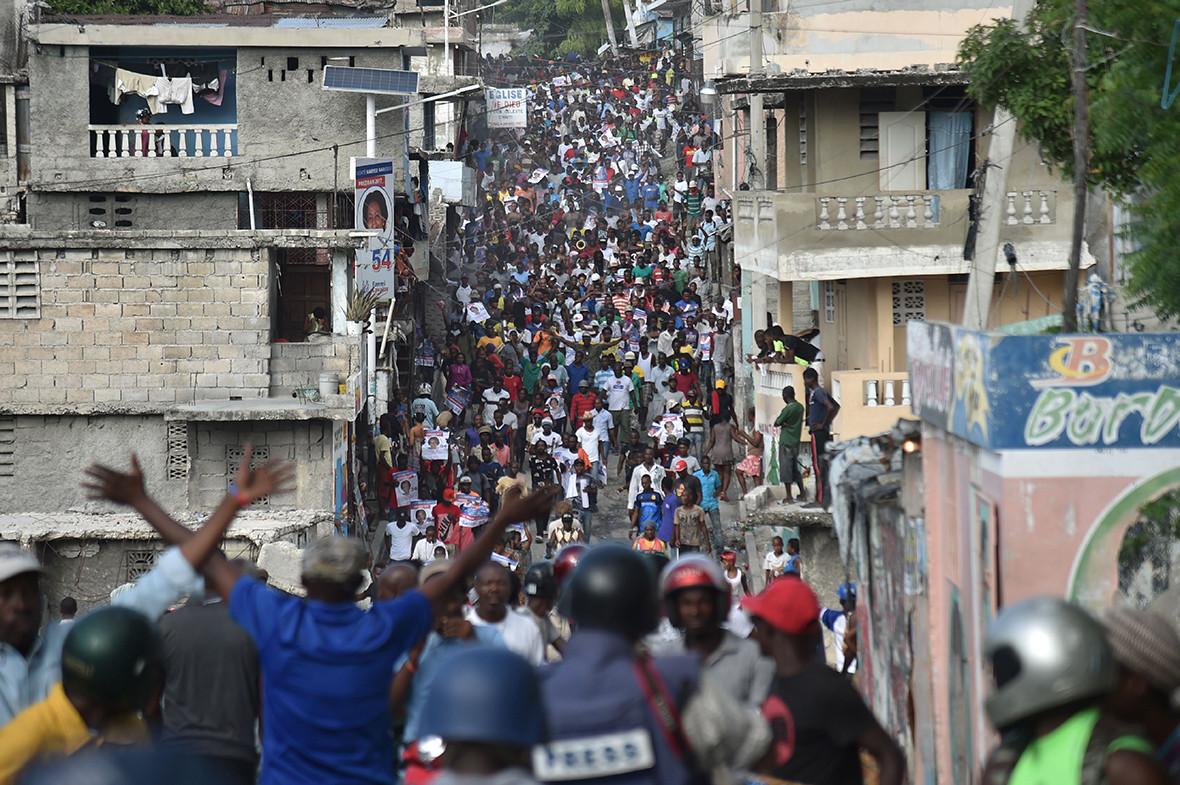 Haiti voted in presidential, parliamentary and local elections on 20 November, which was meant to end a year of political and economic uncertainty. A previous vote in October 2015 was annulled due to allegations of widespread fraud.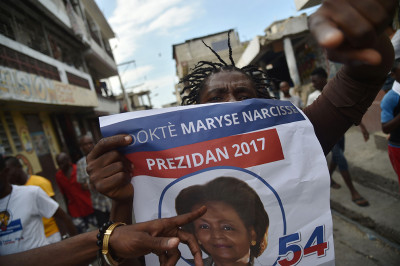 Those in support of the leftist party marched along roads, holding posters of their presidential candidate. Riot police fired tear gas to disperse the crowd. In the Saint Martin neighbourhood, the main road had been cleared but a tire continued to burn in the middle of the street. Residents lined the avenue and occasionally threw rocks at passing cars. Former President Jean-Bertrand Aristide, founder of the party praised those who "protested against the electoral coup d'etat," during a press conference on 21 November.
It is normal for Haiti to take days counting ballots, but the process for this election has been exacerbated by the fallout from Hurricane Matthew, which devastated the country last month. Official results from the provisional electoral council are not expected until next week. More than two dozen candidates competed in Sunday's presidential vote. Unless one candidate wins more than 50 percent, the election will go to a second round in January. Fanmi Lavalas has already claimed to have won the election, and wants protests to continue. Rival candidate Jovenel Moise of the The Bald Heads Party has also already claimed victory.