Two of the main parties in Haiti have claimed victory in the general election, although the official results are not expected to be announced at least until Sunday 27 November.
The centre-right PTHK party of former president Michel Martelly, who is supporting the presidential bid of his successor Jovenel Moise, proclaimed victory on 21 November. According to reports, spokesman Rudy Herivaux claimed that Moise won the first round vote, securing more than 50% and avoiding a run-off.
The announcement sparked outrage among supporters of left-leaning opposition party Fanmi Lavalas, the party of former president Jean-Bertrand Aristide, who also declared victory for their candidate Maryse Narcisse.
According to AFP, hundreds of Aristide supporters poured into the streets from the poor neighbourhoods of the capital Port-au-Prince. "We're going to stay in the street until they give us what we won at the ballot box," declared one of the supporters. "We voted for Maryse Narcisse and she won on the first round, there's no way past that."
Around 6.2 million people were called to the ballots on 20 November in the Caribbean nation to elect a president, 16 senators and 25 members of the Chambers of Deputies. The election was called following the invalidation of the 2015 vote, tainted by reports of massive fraud and violence.
According to official reports, voter turnout was 22% of the eligible population. The Associated Press reported that nearly 1,000 Haitian election workers are doing 12-hour shifts inside a warehouse to count the results of presidential and legislative elections.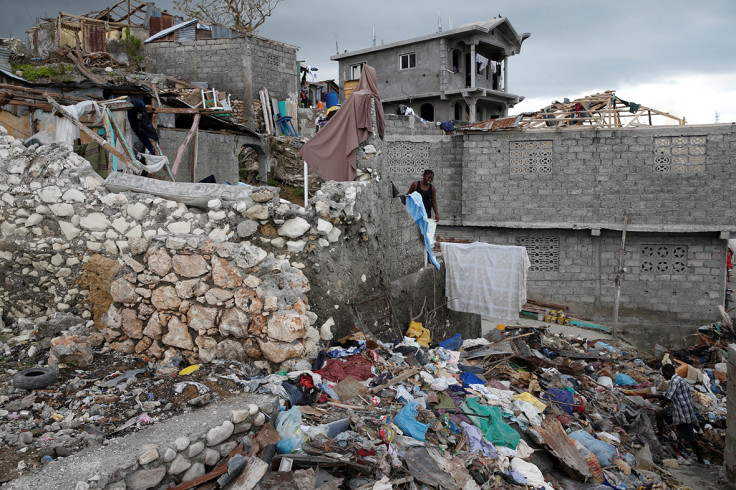 Haiti is still struggling to recover from October's devastating Hurricane Matthew which claimed the lives of more than 1,000 people. The logistics of the voting operations were complicated by the damage the hurricane brought to the country's infrastructures, which have been sorely lacking investment. Amid reports of irregularities which have appeared in local media, the weather conditions created a massive challenge in ensuring a smooth voting process.
Jessica Hsu, foreign observer with Reseau National des Droits Humains, was dispatched to the Grand D'Anse departments in the southwestern part of the country. She told IBTimes UK heavy rains resulting in floods across that area and in the north disenfranchised people to vote as well as complicating the process of delivering the right materials to the right polling stations. "In some cases, the voting materials never arrived", she said.
In one of the centres in the Grand D'Anse area, only 99 ballots were used out of 574 ballots available. 22 of the ballots for the senators were left blank. "People are losing confidence not so much in the president but their local leaders," Hsu noted.