Hundreds of migrants and refugees stranded in Serbia are occupying a derelict warehouse in Belgrade. They sleep on the warehouse floor, wrapped up in blankets to keep out the bitter cold. The Serbian government and humanitarian agencies have offered them accommodation in refugee centres with heating and food – but despite the misery of their situation, they do not want to go.
Doing so would formalise their situation and with neighbouring European Union state Hungary letting in only between 10 and 30 migrants a day, they might have to wait up to nine months to exit Serbia legally. Or they might face deportation if they fail to meet asylum criteria.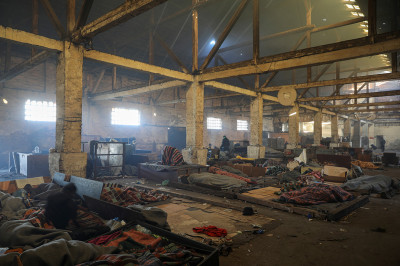 More than 100,000 migrants passed through Serbia this year, mainly from countries such as Syria, Iraq and Afghanistan, to seek sanctuary in the wealthy countries of Europe. But Balkans border closures have left many stranded. Though the so-called Balkan migration route has officially been closed since March, migrants continue trickling in. Instead of thousands arriving each day hundreds come on a route which now runs through Bulgaria after borders with Greece and Macedonia have been sealed.
According to the UN refugee agency, around 6,400 migrants are currently registered in Serbia (local non-governmental organisations say the number is close to 10,000). Most live in overcrowded reception centres, but more than 1,000 are in informal shelters such as this warehouse.
Last year, Hungary's right-wing prime minister Viktor Orban responded to the refugee crisis by sealing the country's southern borders with a 175-km long razor-wire fence and thousands of army and police. This week Hungarian prisoners have started building a second "intelligent" fence equipped with heat and motion sensors and night-vision cameras along its border with Serbia.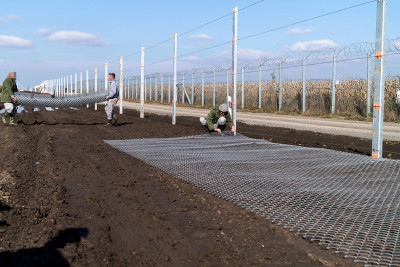 When completed the new fence is expected to cut the numbers of troops and police officers required to patrol the border.