Police punished murder victim Shana Grice for reporting ex-boyfriend for stalking
Defendant Michael Lane reportedly stalked Grice and left unwanted flowers.
A teenager who was found dead months after reporting her ex-boyfriend to police was issued a fixed penalty notice for wasting police time, Lewes Crown Court has been told.
Shana Grice, 19, died in August 2016 when she was discovered in her bedroom, which was engulfed in flames, with a slit throat in Portslade, East Sussex.
Michael Lane, 27, who had been in a relationship with the girl, denies murder amid allegations he stalked Grice, hid outside her house, left unwanted flowers and a note that read "Shana will always cheat on you" on her new boyfriend's car.
According to the prosecution, Grice had informed police of the alleged stalking in February 2016.
One month later she reported Lane had assaulted her. He denied the accusation and provided texts that suggested Grice wanted to be with him.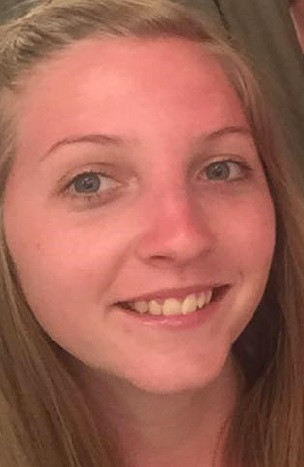 Shana Grice, 19, had made numerous complaints to police about her boyfriend before her death last year
Facebook
However, the court was told that Grice was accused of "having caused wasteful employment of police by making a false report" after her failure to disclose that Lane was her boyfriend and was penalised for her claims.
On 9 July 9, a month before Grice's death, Lane allegedly stole her house key and broke into her home to watch her sleep, before he was cautioned and told to stay away from her.
Grice had also received calls of heavy breathing from a blocked number and told police how Lane followed her on 12 July. Her complaints were reportedly labelled as "low risk".
After Simon Russell Flint QC had opened the defence, Lane said his actions were driven by a desire to know why Grice and Lane's relationship "ended so abruptly".
Lane told the court he had sex with Grice two nights before her death and claimed he was shocked to find her body, after her front door had been left open.
He said, "I saw her slumped against the bed. She wasn't moving. I saw blood on the bed and blood on the floor.
"She was in her dressing gown. I thought she was dead. I didn't know what to do."
Lane told the court he did not call 999 and had not checked Grice's vital signs or told his family about the discovery.
He said had gone to work and a dentist appointment and also told how he hid his trainers, which had blood on them, after hearing sirens. He additionally confessed to telling lies in police interviews.
The trial has been adjourned for the weekend and will resume on Monday.