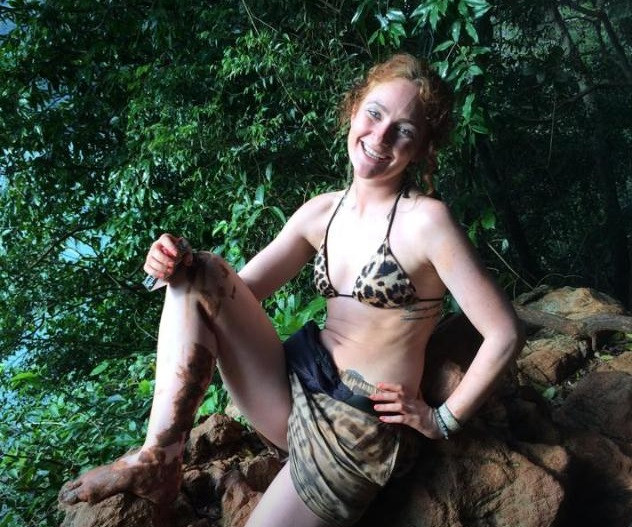 Irish-British backpacker Danielle McLaughlin was raped and strangled in the Indian state of Goa, her postmortem has confirmed.
Indian police have said that their main murder suspect will face murder and rape charges after the 28-year-old was found naked in a farmer's field between the popular tourist beaches of Palolem and Agonda after being severely beaten.
McLaughlin, from Buncrana, County Donegal, was backpacking through the country and had attended a Holi celebration on Palolem beach on Monday (13 March) after checking into the Dreamcatcher resort.
But the former Liverpool University student was found dead the next day, with police charging Vikat Bhagat, 24, with her murder.
Officers have told local media that Bhagat has confessed to the murder but denies sexually assaulting her.
CCTV images showing the dual Irish-British citizen with her alleged killer walking closely behind her on the night of her death have been circulated by authorities.
Umesh Gaonkar, a superintendent with Goa police, told reporters that the postmortem revealed McLaughlin had died from cerebral damage and constriction of the neck.
Deputy superintendent of Canacona police, Sammy Tavares, said that she was found "lying in a pool of blood without clothes and there were injuries on the head and face", reports the Guardian.
It was reported that McLaughlin had met Bhagat on a previous trip to Goa and that he was a gang member and petty criminal.
The Mirror reported that her killer had "disfigured her with a beer bottle" so people would not know it was her in a desperate attempt to conceal his guilt.
It is understood that McLaughlin had travelled to the Indian state with a friend from Australia and the women were staying in a beach hut, said the Associated Press (AP).
According to witnesses, McLaughlin had left a party that had been celebrating the Hindu festival of Holi at a nearby village late at night before she was found dead the next morning.
Following her tragic death a vigil was held on Wednesday (15 March) evening close to the spot where she was found. It was attended by about 200 locals and tourists.
McLaughlin's mother, Andrea Brannigan, has paid tribute to her daughter, saying she will be "sadly missed".