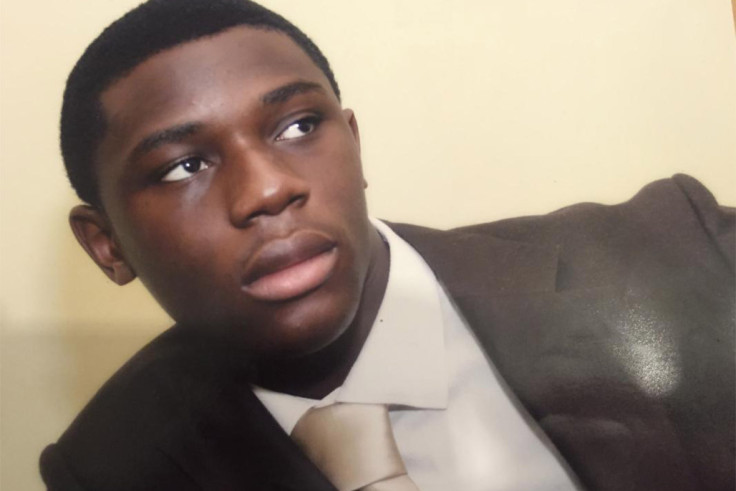 A Sainsbury's employee was stabbed to death as he left work by a gang wielding machetes and clubs, a court heard. Tobi Animashaun was knifed to death outside a Sainsbury's depot in Charlton on 11 September 2016.
The 25-year-old left work at approximately 7.50pm and was immediately set upon. He was forced into a nearby alleyway and stabbed several times in the chest and stomach. He died the next day at King's College Hospital.
Antoin Gray, 22, Jeramiah Johnson, 23, and Codie Goodensimms, 22, are being tried for Animashaun's murder at the Old Bailey.
The prosecution claim that the men were part of a group that set upon the unarmed man because of a gang feud, according to the Daily Mirror.
It is alleged that Johnson drove the other two defendants to the Sainsbury's depot in his Volkswagen Golf, where they joined two other cars and waited for Animashaun to finish his shift.
Prosecutor John McGuinness, QC, said: "It is likely the cars and their occupants were there waiting for Tobi Animashaun when he came out. One of the waiting men came up to Tobi Animashaun and started talking to him.
"Within a very short time, others got out of the three cars – they were armed with weapons such as machetes, knives and bats. Animashaun did his best to defend himself but he was unarmed.
"All he had on him was his backpack, which he tried to use as a shield, but he was hopelessly outnumbered.He was pursued into an alley and was stabbed a number of times.
"Once it was obvious that the purpose of the attack on him had been achieved, the three vehicles drove off, and with them all those who had been involved in the assault on Tobi Animashaun."
McGuinness said that even if those accused were not directly involved in the death they were still there to "lend encouragement and assistance to the group that did".
He also told the court that Johnson "habitually wore" a chain that was similar to one found broken near the scene of the attack.
Johnson admits to being at the scene of the attack but claims he was trying to "defuse the situation".
Gray from Troughton Road, Charlton, Johnson from Walnut Road, Leyton, and Goodensimms from Fairthorn Road, Charlton, all deny one count of murder.