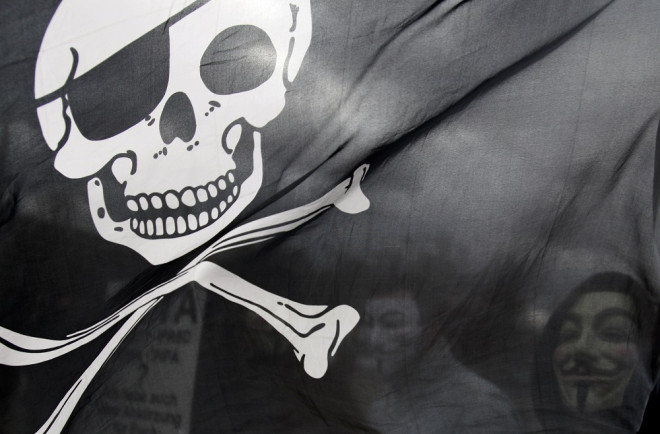 A database of illegal websites has been drawn up by police in an effort to stem the flow of advertising revenue streams to copyright infringing sites.
The Infringing Website List (IWL) has been set up by the City of London Police Intellectual Property Crime Unit (PIPCU) as part of Operation Creative, an initiative to curtail online piracy.
According to PIPCU, the list will be an "up-to-date list of copyright infringing sites" to be used by advertising and marketing agencies to cross-reference with their own ad-distribution databases of online websites.
Previous efforts to prevent piracy have included the blocking of illegal websites. Almost 50 websites, including popular file-sharing sites like Pirate Bay and TorrentHound, are blocked by certain internet service providers (ISPs) in the UK by way of court orders.
Such methods have so far proved to be largely ineffective in stopping traffic, however, with various work-arounds allowing web users to access these sites with little difficulty.
Revenue streams remain
A three-month pilot scheme of the blacklist resulted in a 12% reduction in ads from major brands appearing on illegal sites.
However, Operation Creative reported that adverts from major brands were replaced by a 39% surge in adverts from other areas, like porn sites or links that put users at risk of malware.
Ernesto Van der Sar, editor of the news site Torrentfreak, believes that as long as there is money to be made, there will be always be advertising companies happy to work with these sites.
"There are dozens of ad firms who focus on file-sharing sites, and these are unlikely to join the programme," Van der Sar said.
The City of London Police has stated that the blacklist will not be open to the public. As a result, Van der Sar fears that a lack of public oversight could potentially lead to the wrong sites being blocked.
"This is worrying, since there is a serious threat of overblocking," Van der Sar said. "For example, in their announcement the police cite a recent report on the profitability of pirate sites. However, that report included many sites with perfectly legitimate uses."
No silver bullet
The Federation Against Copyright Theft (FACT), which worked closely with PIPCU in putting together the IWL, conceded that although the initiative puts the UK at the forefront of brand protection, it may not be entirely effective in cutting revenue streams to copyright infringing sites.
"This initiative is important for three reasons," Eddy Leviten, a spokesperson for FACT, told IBTimes UK. "It should help stifle revenue to such sites but it will definitely help brands to protect their online reputations by disassociating themselves from illegal content, as well as protect consumers tricked by major brand endorsements into believing such sites are legitimate.
"There isn't one silver bullet for solving the problem of piracy. It's about having a range of different solutions to tackle this problem."