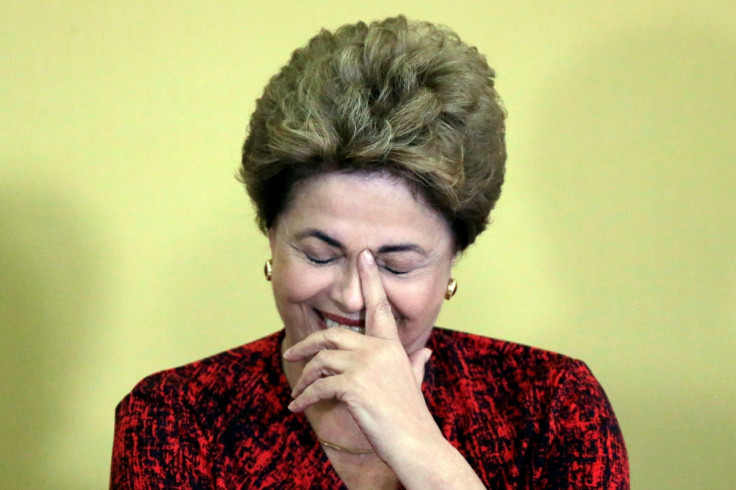 The impeachment of beleaguered Brazilian president Dilma Rousseff was thrown into chaos when the speaker of the lower house annulled a vote already made by lawmakers to start the process. The move comes as the Senate was about to decide whether Rousseff be suspended from office while the impeachment trial starts.
The interim speaker of the lower house of Congress Waldir Maranhao wrote an order that a new vote should take place over the impeachment, AFP reported.
If his decision is not overturned, lawmakers will have to vote again on the proceedings which they already agreed to earlier in April.
While that process was due to start on Thursday 12 May, now there is no clear date and there is the chance that the country will be without a president when the Olympics in Rio de Janeiro start in August.
In response Rousseff told her supporters on Monday (9 May) to "defend democracy" and said of the delay: "I don't know the consequences. Please be cautious." Rousseff is accused of 'massaging' government accounts, in 2014, during her re-election campaign.
Back in March, the Brazilian Democratic Movement Party (PMDB), ended its alliance with her Workers Party (PT) although she still has considerable support among those who believe the scandal has been engineered as a way to oust her from power.
However, pressure is growing in Brazil as the country faces economic downturn and allegations of graft, linked to the state-owned oil giant Petrobras.