House of Commons Speaker John Bercow has attracted praise and condemnation for his declaration that he would oppose an invitation for US President Donald Trump to speak in parliament's Westminster Hall.
Bercow said the Commons' opposition to "racism and sexism" meant he would "strongly oppose" Trump addressing MPs, with Labour MP Stephen Kinnock praising the Speaker's words, saying Bercow was "speaking for the Mother of Parliament."
Others though have criticised Bercow, with John Whittingdale, the former culture secretary, claiming Bercow's speech was "damaging to the national interest", following government attempts to build bridges with the Trump administration.
Iraqi-born Tory MP Nadhim Zahawi accused Bercow of hypocrisy, pointing out that Bercow had invited Chinese President Xi Jinping despite MPs being unhappy about his policy on Tibet, and the Emir of Kuwait whose country bans Britons with dual Israeli nationality from entering.
"I think it is, in my book, unwise and he opens himself up to the accusation of hypocrisy, that's my point," said Zawahi in an interview on BBC Radio 4, and urged Bercow to "think about his position".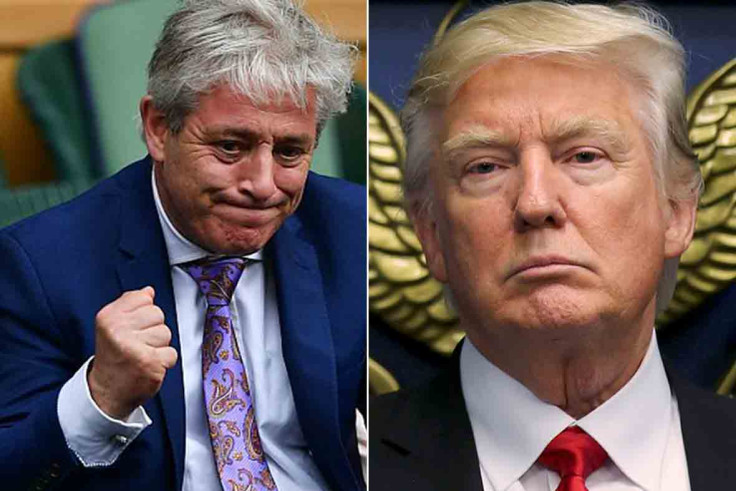 Trump's invitation on a state visit to Britain has generated controversy, with more than a million signing a petition calling for the invitation to be rescinded following the president's ban on people from seven Muslim majority countries entering the US.