Mafia in Pompeii: Italian Police Investigate EU-Funded Renovation Work Rackets
Naples authorities probe Camorra infiltration of €105m restoration projects in ancient Roman ruins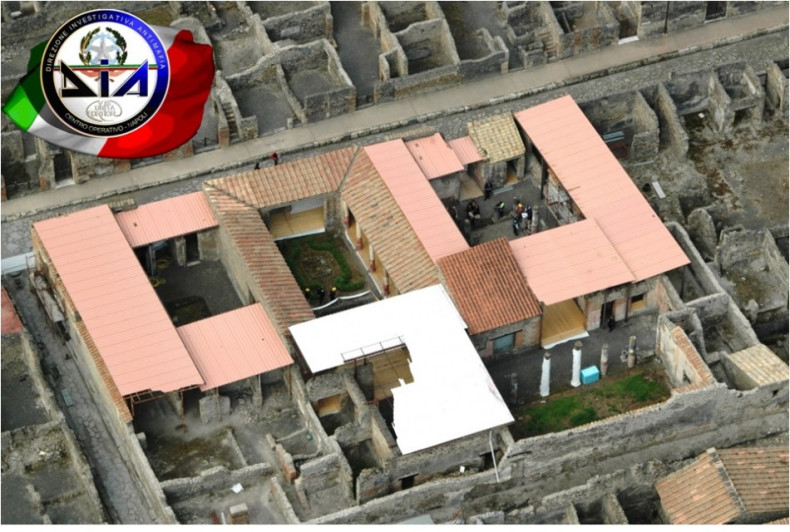 Italian police have launched an investigation into companies working on the world famous Pompeii archaeological site against mounting claims that the mob is creaming off EU funds going into resoration projects.
Naples' anti-mafia squad, police and Carabinieri searched two working sites inside the ancient Roman city which was buried under tonnes of volcanic ash when Vesuvius erupted in 79AD.
"Twenty people and two companies were subjected to inspection," the Naples branch of Italy's anti-Mafia unit (DIA) said.
Detectives checked documents, equipment, restoration work and the identities of all workers for signs of involvement by Naples mafia clans, known as Camorra. The results of the investigation have not been announced.
In Italy only private contractors certified as 'Mafia-free' are allowed to take up large public works such as Pompeii's renovation.
However, vetted contractors often subcontract part of a job to local firms, which are then seized by the mafia.
"Mafia clans have increasingly shifted from traditional criminal activities such as drug trafficking, prostitution and murder, to the business sector, where they can achieve massive profits while facing lower sanctions," a DIA source, who spoke on condition of anonymity, explained to IBTimes UK.
Clans use legitimate businesses for money-laundering purposes and as a front for other criminal activities. Mafia-run companies involved in restoration or construction projects use lower-quality materials than those specified by building safety standards.
"They also impose their own manpower and do not comply with work security laws," the source said.
Such practices allow them to save huge amounts of money, while charging authorities full or even inflated prices.
Mafia infiltration also drives out clean companies, which, because they follow the rules and incur higher costs, cannot compete.
"Mafia companies don't play by the rules of the free market so the market isn't free any more," the source said.
Pompeii's restoration is listed among a series of public works that Italian authorities designated as highly attractive to criminal organisations because of the huge amount of public money poured into them.
The EU and the Italian government allocated €105m (£88m) to save Pompeii from disintegrating after Unesco published a damming report on the World Heritage site's crumbling state.
Years of "neglect and mismanagement" had triggered a number of collapses that affected famous sites such as the House of the Gladiators and the Small Theatre.
In February, a company that had been awarded contracts worth €8m was accused of using low-quality materials, artificially inflating prices by 400%, and employing blacklisted engineers.
The company's boss, Annamaria Caccavo, denied the charges but was put under house arrest.
Only a handful of individual buildings remain accessible at any one time, down from the more than 64 when the site opened to the public in the 1950s. Some 2.3 million visitors tour Pompeii's ancient ruins every year.