Osama Bin Laden Wore Cowboy Hat to Avoid Drone Detection
Exclusive documents by Al Jazeera shine light on bin Laden's years as a fugitive in Pakistan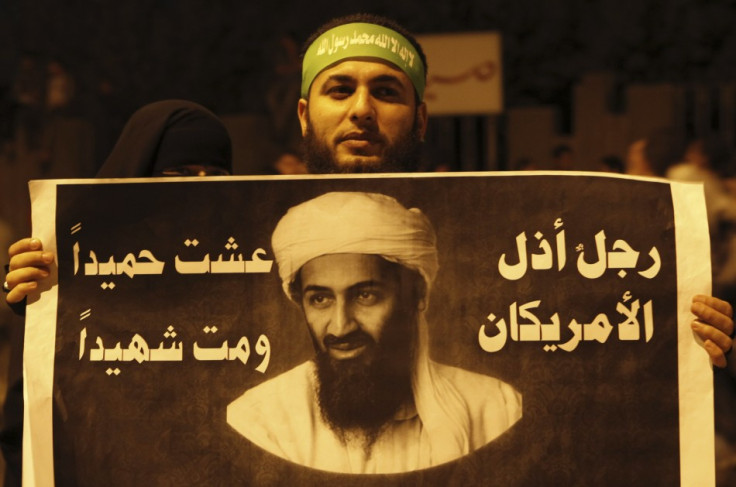 Former al-Qaida chief Osama bin Laden used to wear a cowboy hat to avoid detection from above while hiding in his Pakistan compound and was referred to as Miskeen Baba - the poor uncle - due to his frugality.
Documents of the Abbottabad Commission, established after the 1 May 2011 US Special Forces raid that killed the al-Qaida chief, obtained by Al Jazeera give an extraordinary insight into the life of the once-world's most wanted man.
Bin Laden lived in Pakistan for nine years but changed location at least six times. For between six to eight months in 2002 and 2003, he was living in the Swat region, near the border with Afghanistan.
Thanks to the testimony of Bin Laden's wives, the wife of one of his couriers, intelligence officials and various others, the commission found out that the bin Laden's group was almost caught when visiting nearby bazaar. His car was stopped for speeding by a traffic policeman but the terrorist's trusted guard Ibrahim al-Kuwaiti "quickly settled the matter", according to the Kuwaiti's wife Maryam, who was interviewed as part of the Commission.
Bin Laden's group included Kuwaiti, his wife Maryam, one of his baby daughters and his third wife Amal Ahmad Abdul Fattah al-Sadah.
In August 2005, the group moved to the compound in Abbottabad, an army garrison town about 85km north of Pakistani capital Islamabad. The group lived "extremely frugally", with bin Laden - 17<sup>th son of a Yemeni self-made billionaire - owning only three pairs of traditional Pakistani dress (shalwar kameez) for summer and three pairs for winter.
The Al-Qaida chief also owned "cowboy hat" to prevent being detected from above.
He allowed himself some chocolate and/or an apple to cure his sluggishness. The couriers 'family had more freedom and were allowed to leave the compound from time to time.
On one occasion, the nine-year-old Raham, daughter of Maryam and Ibrahim al-Kuwaiti, asked her father why "the uncle who lives upstairs" never left the house to go out. Ibrahim told her it was because the man was "too poor" to buy anything.
Raham started calling the man "Miskeen baba" (poor uncle).
Another anecdote, recounted by bin Laden's daughter Sumayya, refers to the night he was caught and killed.
When US helicopters appeared hovering over the compound, Bin Laden went out to his balcony to see what was happening and thought it was the sound of a storm outside. His wife Sadah went to turn the bedroom light on but bin Laden said 'no'. He started reciting versus of the Quran with his daughter before telling his family that US helicopters had arrived to hunt him.
© Copyright IBTimes 2023. All rights reserved.