Popcorn Time Online: 'Netflix for Pirates' service can now be run on any web browser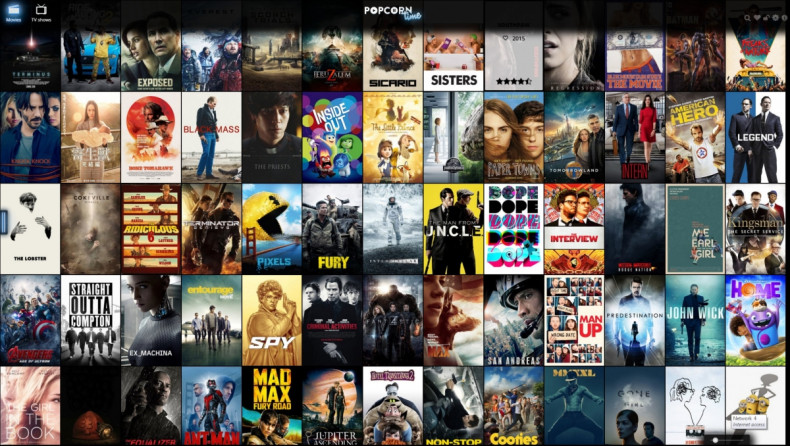 Popcorn Time, often referred to as the 'Netflix for Pirates', can now be streamed from any Windows or Mac web browser and is able to offer a larger range of high-quality pirated video content, according to the European arm of the service.
Popcorn Time is a service that allows users to stream pirated content without physically downloading the video file using a software client. Since it was first launched in March 2014, the service has transformed illegal downloading as users no longer need to understand how to torrent. This has earned Popcorn Time much notoriety as copyright holders feel that the service is enabling and perpetuating the distribution of pirated content.
In a bid to make Popcorn Time even simpler to use, in 2015 several developers independently created web browser-based versions of the service that didn't require users to download the client. They achieved this by taking the data from 'swarms' and delivering the streamed content to users via a web-browser window. However, websites began to struggle as thousands of people used up the allocated bandwidth, and many of these websites have now given up, according to Torrent Freak.
Using a 'Whack-a-Mole' approach to beat copyright holders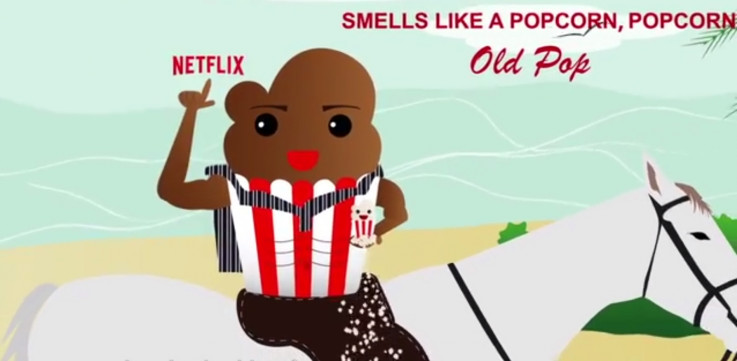 The team behind the European arm of Popcorn Time says its service helps Netflix by pointing out why removing geographical restrictions from content is a good idea
Popcorn Time
To solve this problem, the developers behind the European arm of Popcorn Time, known as PopcornTime.se, have been working in the background and are now using a technology called Torrents Time – a plugin that works with all Windows and Mac browsers to embed a torrent client directly into your browser. Popcorn Time Online officially launches on Thursday 4 February. The developers have made its code available on the open Github repository to allow people to create version of the site in an attempt to ensure that Popcorn Time can never be completely eradicated from the internet.
"For the first time, one can play and stream almost every video format, smoothly and with stunning quality. This was impossible before with Popcorn Time, because many torrents contain unstreamable video formats. But the days of frustration and users' discontent are over! Having incorporated Torrents Time, the problems belong in the past, and now the choice of available content will be much better, and the quality – never seen before," Popcorn Time's developers told IBTimes UK.
"In the next few days, Torrents Time will forever change the p2p landscape to something revolutionary, never seen before, which will be implemented as an integral part of a number leading torrent sites. It signals the beginning of a new era in which, for the first time, any developer could instantly produce a full functioning streaming site enabling all the features Popcorn Time enables as an application, but directly from a browser, with minimal bandwidth requirements."
The Popcorn Time witch hunt
Over the last few months, copyright holders have stepped up their fight against Popcorn Time, and besides blocking the service in certain countries, in October 2015 the US arm of the service, PopcornTime.io, went down due to in-fighting among the developers, problems with losing control of their domain and legal action by the Motion Picture Association of America (MPAA) in the US, Canada and New Zealand.
The MPAA threatened the operators of PopcornTime.io, its sister VPN service VPN.ht and the torrent sites YTS and YIFY with a multi-million-dollar copyright-infringement lawsuit if they did not shut down immediately, and the parties are now working out a deal to minimise harm to themselves.
"Looking at the sad fate of the .io team, we believe that in today's environment, maintaining anonymity will ensure that we will all be here for as long as we want to be. By sticking to anonymity, we are not cowards who hide from righteous content monopolies, but content freedom fighters who respect the law but do not trust the law enforcers to play the law fair," said Popcorn Time's developers.