Popcorn Time, a service commonly known as the "Netflix for Pirates" that allows users to stream pirated content without physically downloading the video file, is now being blamed for the sharp increase in movie piracy by many countries.
According to a report on consumer behaviour within the sphere of digital media by Swedish consultancy firm Mediavision, 750,000 Norwegians are now illegally obtaining video content.
This is up 17% from the previous year and the amount of video content being illegally obtained by streaming has doubled. As the total population of Norway is only five million strong, this means 15% of the country's population are essentially content pirates.
"The reason for the increase in piracy is Popcorn Time. It is unfortunately an incredibly easy way to watch movies on, but people should be aware that this is a criminal offence," Willy Johansen of Norway copyright protection body Rettighetsalliansen Norge said in a statement seen by TorrentFreak.
"We have hoped for the longest time that we do not have to take on the end-user. But it is clear that if this does not stop, we will have no choice. Most people are now aware that they are doing something illegal, but many continue because 'everyone else is doing it'."
Johansen also confirmed that Rettighetsalliansen Norge is now collecting the IP addresses of Norwegian users but it did not say what it planned to do with the data.
The rise and rise of Popcorn Time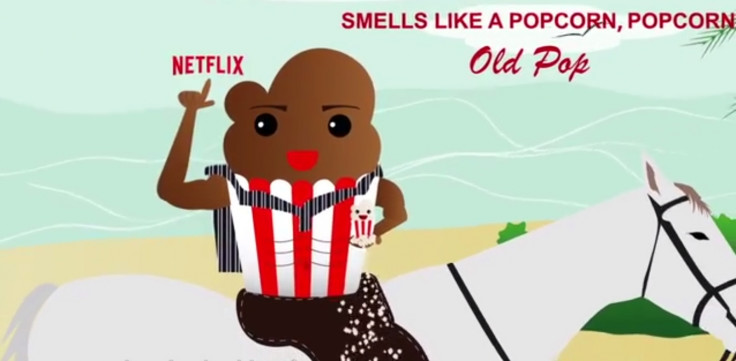 In late June, Popcorn Time's new iOS app for non-jail broken devices reached 1.1 million downloads. Previously in September 2014, it announced its service was installed on over four million devices worldwide.
The team behind the European fork of Popcorn Time, which is the most used in the world, says they feel "it is awful" that Rettighetsalliansen Norge plans to take action against Popcorn Time users in Norway, who account for 4.54% of downloads of the iOS app.
"The torrent world is growing, but Popcorn Time is not responsible for it. We feel as if someone is looking for an easy scapegoat for a much more intricate situation. They wrongly think that Popcorn Time is a torrent website, and it's important to make the difference because Popcorn Time is not a torrent website," Popcorn Time told IBTimes UK.
"The question of piracy costing copyright holders money is a very complicated matter. A short search on Google on this question will unveil endless opinions by experts and non-experts – some supporting this, and some supporting that, therefore we believe that this assumption is not accurate."
A report by network management firm Procera Networks released in May found Popcorn Time accounts for only 50% of the traffic that popular peer-to-peer torrenting client uTorrent attains, and Popcorn Time says this proves its point.
Blocking the service may become an option
Popcorn Time has previously stressed that the online streaming market is growing and if services such as Netflix do not remove geographic restrictions from their content, torrent streaming will only rise as a result.
In order to get Popcorn Time blocked by internet service providers (ISP) in Norway, Rettighetsalliansen Norge will need to file a lawsuit against them. However, the group will require the full support of the entertainment industry in the country in order to get an injunction granted.
Norway's Ministry of Culture has previously stated Popcorn Time is illegal but it has not indicated that it will take action to block it.
Similar to the situation in the UK, ISPs are not keen to prevent illegal downloading unless expressly required to do so by their governments, as the more data a user consumes, the more they pay their provider.
Popcorn Time now comes with a free in-built VPN that works with all platforms, including iOS, Android and the web, and this may soon become the only way for users to access the service.