Forget about downloading a software client or having to bypass a proxy to access links to illegal content and download it by peer-to-peer BitTorrent file sharing – now all you have to do is open your browser.
Popcorn Time, the popular open source movie torrent streaming service that is commonly known as the "Netflix for pirates", is now able to stream directly to your web browser on the website Popcorn Time in Your Browser.
Not all of the torrent files work and there is not a huge selection at the moment but the files that work stream straight to the browser and the content is all in HD.
There is not much known about the creators of this project, except that they created it by remotely streaming torrent files uploaded to pirate website YTS through remote torrenting service Coinado in the cloud.
The origins of Popcorn Time
PopcornTime works by streaming content directly from peer-to-peer networks and was originally created by a team of developers in Buenos Aires, Argentina, in March 2014.
Despite launching to much fanfare, the original creators abandoned the project after receiving takedown notices from the movie industry, before developers stepped in to revive the project.
The most well-known forks of the original project are Popcorn-time.se (the European fork Time 4 Popcorn) and Popcorn Time.io (the US fork Popcorn Time TV).
The European fork now works on all iOS and Android devices, as well as on PCs and Macs, but users have to download a client in order to access the content.
Making it even easier to pirate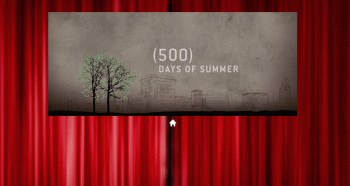 If more development were to be put into this new browser-based version of Popcorn Time and more content was made available, then the service truly would become the Netflix for pirates, by making incredibly easy to watch pirated content rather than go to the trouble of paying for it.
Of course, on the flip side, ISPs could soon be blocking Popcorn Time in Your Browser, which could lead to a cat-and-mouse game the way the Pirate Bay constantly dodges being taken down completely by law enforcement using cloud virtualisation, website cloning and revolving domain names.
Netflix, a legal service offering online video streaming, is waging a war against non-US users who buy a US Netflix subscription and then use VPNs to access the service, which has a lot of content that is not licensed for other regions.
This action has angered many users, who say they will be forced to pirate content if VPNs are permanently blocked.