Pope Admits One in 50 Priests May Be Paedophiles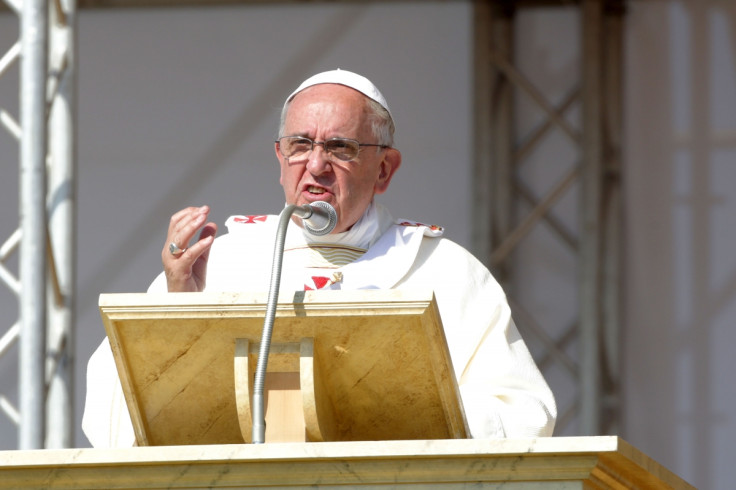 Pope Francis has described child abuse among Catholic priests as "a leprosy" among the Catholic clergy, and revealed an analysis by the Church claims that as many as one in 50 priests may be a paedophile.
The extraordinary admission by the leader of the Catholic Church, made in an interview in the Italian newspaper La Repubblica, comes after Pope Francis met with victims of child abuse by Catholic priests, and after he pleaded for forgiveness for abuses by priests.
In the interview, Pope Francis was quoted as saying that his advisers had told him that 2% of Catholic priests are paedophiles, or around 8,000 priests worldwide.
"Among the 2% who are paedophiles are priests, bishops and cardinals. Others, more numerous, know but keep quiet. They punish without giving the reason," Pope Francis is quoted as saying.
"I find this state of affairs intolerable," he went on, and vowed to root out and punish paedophilia by Catholic priests "with the severity it demands".
La Repubblica ran the headline: "Pope says: Like Jesus, I shall use a stick against paedophile priests." But a Vatican spokesman said the Pope had been misquoted in the interview.
The incidence of paedophilia in the general population is not accurately known, although some estimates have put it at less than 5%.
Many survivors of abuse by priests are angry at what they see as the Vatican's failure to punish senior officials who have been accused of covering up scandals.
In the interview Pope Francis is also said to have admitted the Catholic Church is considering abandoning the vow of celibacy for priests.
© Copyright IBTimes 2023. All rights reserved.