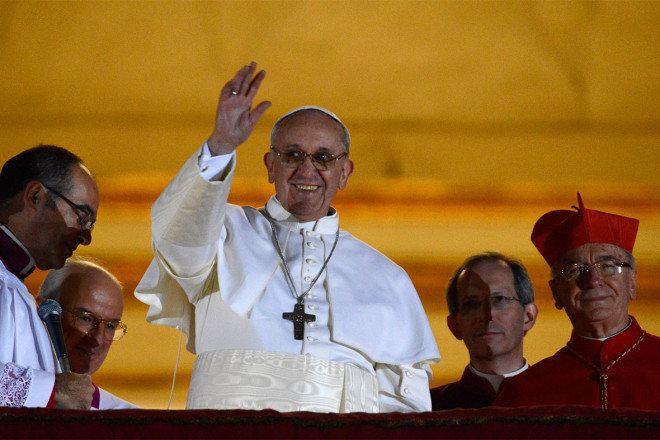 Marie Collins, the Irish woman who has campaigned to highlight the issue of paedophilia in the Catholic Church since being abused as a child in the 1960s, has been invited to join a special panel set up by Pope Francis to end the evil of paedophilia within the Catholic Church, which the Pope has called "the shame of the church".
Collins, who established the Irish victim support group One in Four, says bishops who fail to root out paedophile priests or protect children should themselves be punished by the Vatican.
Others invited to join the four-man, four-woman panel include British psychiatrist Baroness Sheila Hollins, Boston Cardinal Sean O'Malley and Hanna Suchocka, the former Polish prime minister. The group will assume a number of responsibilities including educating people about child exploitation.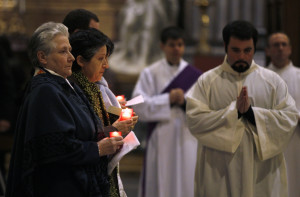 Pope Francis, who today also spoke out to condemn the Mafia, has been criticised for not acting fast enough to deal with the paedophilia scandal since he took over from Benedict XVI.
In January a UN Committee on the Rights of the Child took evidence from Vatican officials but they were widely criticised for their defensive testimony and the UN accused the Church of establishing a "code of silence" to protect paedophile priests.
However, Vatican spokesman Rev. Federico Lombardi said: "Pope Francis has made clear that the Church must hold the protection of minors amongst her highest priorities."
Other members of the panel include German psychologist Hans Zollner, Italian canon law professor Claudio Papale, French child psychiatrist Catherine Bonnet and Argentine moral theologian Humberto Miguel Yanez.
The United States based Survivors Network of those Abused by Priests (SNAP), while broadly welcoming the announcement, believes the Pope has a long way to go and should "take strong steps right now to protect kids, expose predators, discipline enablers and uncover cover-ups."