As a leading member of the Catholic Church in Argentina for the last 40 years, the new Pope's role during the notorious Dirty War of the 1970s, which resulted in the death of 30,000 left-wing activists at the hands of the military junta, could become the first scandal to haunt Latin America's first pontiff.
Indeed, in 2005, a human rights lawyer filed a criminal complaint against the then Cardinal Jorge Bergoglio, accusing him of conspiring with the Argentinian junta in 1976 to kidnap two Jesuit priests. He had asked the priests to leave the Society of Jesus of Argentina because of a conflict within the society over how it should respond to the new military dictatorship. Some priests had advocated a violent overthrow of the regime.
His spokesman flatly denied the allegations and no evidence was presented linking the cardinal to the kidnapping.
While generally the Church's support for the regime was implied by its absence of criticism and its cooperation with the junta, there were documented instances of outright callousness by individual churchmen.
One example is that the head of the Argentine church, Cardinal Aramburu, refused to receive the relatives of those who had disappeared. He also allowed federal police to go into his cathedral to clear out the Mothers of the Plaza - mothers whose children had "disappeared" during the Dirty War and who had sought sanctuary.
Another is that of Father Christian von Wernich, a police chaplain during the period, who was convicted of complicity in multiple murders, abduction and torture. At the trial of Wernich, in 2007, Father Ruben Capitanio, also a Roman Catholic priest, accused the Church of being "scandalously close to the dictatorship".
In 1995, 12 years after the end of the military junta, the Argentine army apologised for the Dirty War. The following year the Argentine Catholic Church delivered its own mea culpa, with bishops issuing a document saying they made insufficient efforts to stop human rights violations.
They also asked for forgiveness for crimes committed by Catholics on both sides of the political fence but of themselves they only conceded "there is no doubt that all that was done was not enough."
One critic later characterised the bishops' statement as "a laundered document, with evasive phrases".
Homosexuality and the Pope
Bergoglio has a reputation as a social conservative. He has reaffirmed Church teaching on homosexuality, though he has emphasised the importance of respecting individuals who are gay.
He strongly opposed legislation introduced in 2010 by the Argentine government to allow same-sex marriage. He described the legislation as a "destructive pretention against the plan of God".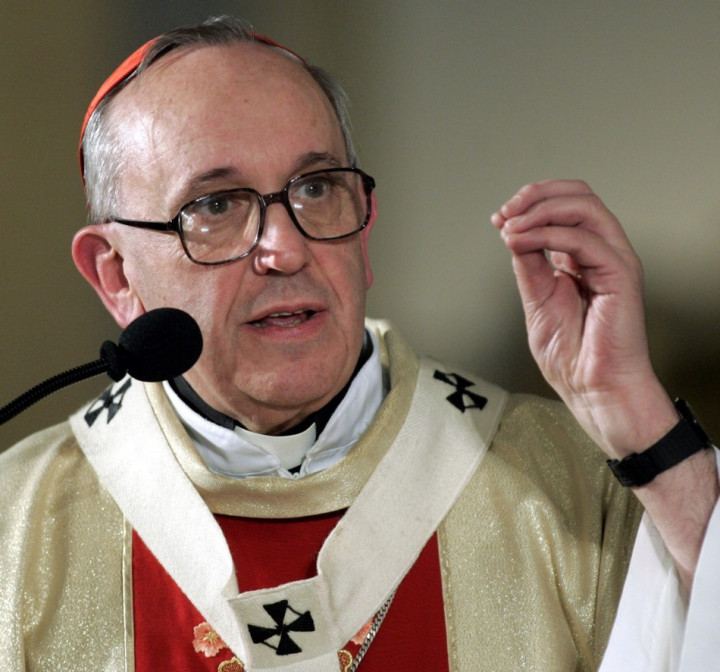 READ:
Pope Francis I: Humble Jesuit Committed to Conservative Catholicism
Pope Francis I of Argentina Emerges in St Peter's Square [PHOTOS]
Conclave 2013: Argentinian Jorge Mario Bergoglio Elected Pope