Pope Francis Calls Isis Violence a 'Grave Sin Against God' During Visit To Turkey
Pope Francis condemns Isis' violence during visit to Turkey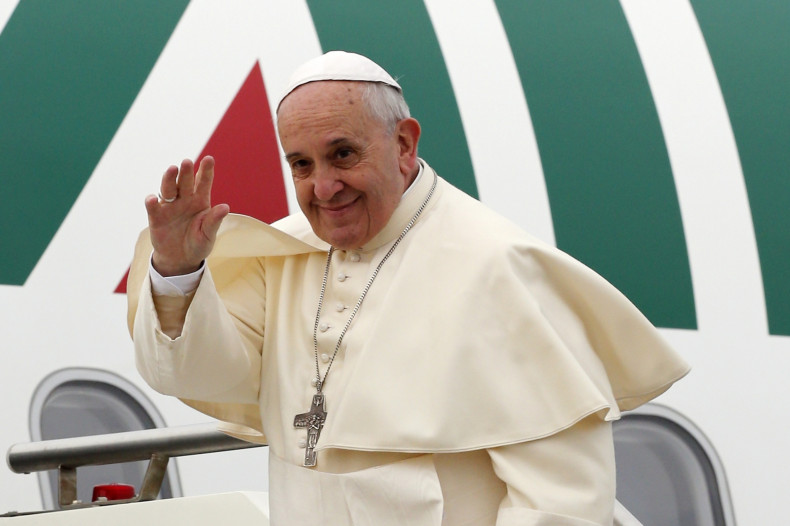 During a visit to Turkey, Pope Francis has attacked Islamic militants of Islamic State. He said they were responsible for a "profoundly grave sin against God" in Syria and Iraq .
The condemnation came on the final day of his weekend trip to the country, where nearly two million refugees have fled from the conflict, including large numbers of Christians.
Today the pontiff called for ecumenical dialogue and initiatives against poverty in order to assist in ending violence in the two countries. His announcements came at a joint mass with Patriarch Bartholomew I, who is the head of the world's 300 million Orthodox Christians.
Pope Francis stated that members of all faiths cannot remain indifferent to the cries from the victims of the "inhumane and brutal" war.
This was the third occasion during his visit that Pope Francis had denounced Islamic State, who has killed or driven Shi'ite Muslims, as well as members of Christian sects and other religions, from enormous areas of Iraq and Syria.
Earlier during the visit, his first to Turkey as pontiff, he stated that military force was justified to stop Isis, as he called on Muslim leaders to condemn the group's "barbaric violence".
In a joint statement issued during the mass at the official seat of the Patriarch, the two spiritual leaders said: "Muslims and Christians are called to work together for the sake of justice, peace and respect for the dignity and rights of every person, especially in those regions where they once lived for centuries in peaceful coexistence and now tragically suffer together the horrors of war."