Pope Francis Tells Church: Appoint More Women and End the Gay Obsession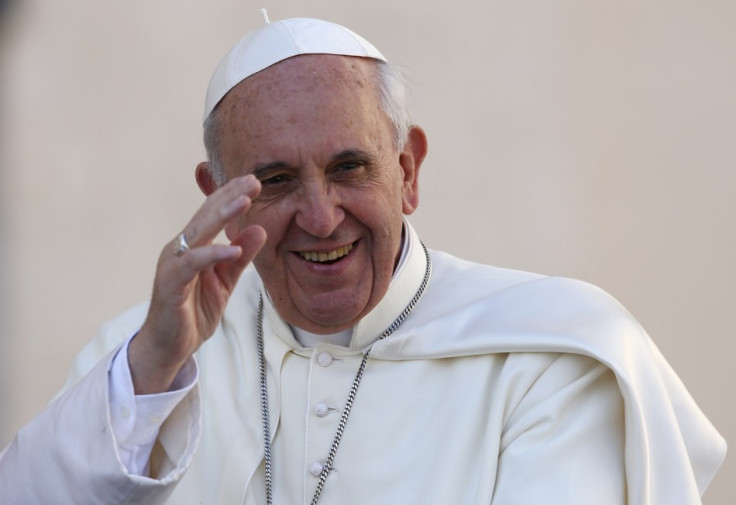 Pope Francis said the Catholic church shouldn't be obsessed with the periphal issues of homosexuality and abortion, and should concentrate on its key objective "to cure wounds and warm hearts."
In a remarkably candid and lengthy interview with La Civilta Cattolica, the Italian Jesuit magazine, Francis also said women should have a bigger role in the Roman Catholic church's affairs.
"We cannot insist only on the issues of abortion, gay marriage and contraception," Francis said.
"It's necessary to give space to a more incisive women's presence in the church," he added in another passage of the 12,000-word article.
The interview was conducted at the Pope's Roman residence, Casa Santa Marta, and released simultaneously by 16 Jesuit journals around the world.
The Argentinian pontiff warned the church risked falling "like a house of cards" if doctrine became more important than action, and said a new balance was needed.
"What the Church really needs today is to cure wounds and warm up people's hearts" the man formerly known as Cardinal Jorge Bergoglio said.
"To me the church is like field hospital after battle - it is useless to ask a seriously injured person if he has high cholesterol and about the level of his blood sugars! You have to heal his wounds. Then we can talk about everything else."
"The church's pastoral ministry cannot be obsessed with the transmission of a disjointed multitude of doctrines to be imposed insistently. We have to find a new balance. Otherwise even the moral edifice of the church is likely to fall like a house of cards, losing the freshness and fragrance of the Gospel."
© Copyright IBTimes 2023. All rights reserved.