The Vatican has announced on Friday (10 March) that Pope Francis would visit Colombia in September on a six-day trip. The pontiff would land in the country on 6 September.
"Accepting the invitation of the President of the Republic and the Colombian bishops, His Holiness the Pope Francis will make an Apostolic Trip to Colombia from 6 to 11 September 2017, visiting the cities of Bogotá, Villavicencio, Medellin and Cartagena. The programme for the trip will be published shortly," a statement from the Holy See Press Office said.
It will be the first papal visit to the South American country in 31 years. After Pope Paul VI's visit in 1968 and Pope John Paul II's 1986 visit to 11 Colombian cities, Francis would become the third pontiff to visit.
The logo of the trip includes the motto of the Pope's Apostolic Journey, which means, "Let's take the first step".
It also includes a message that refers to "the more than 50 years of violence" that divided Colombia. The Pope's visit "with the image of the Holy Father walking, as a symbol of action, taking a step to begin to build and to dream, because every change begins with the conversion of the heart (individual) and every change requires a moment to return to encountering one another (collective).
"It is the moment in our history to discover our identity as a country, which is reflected in the depiction of Colombia's pre-Columbian figure," the message added.
The Pope's visit comes after the Colombian government and Revolutionary Armed Forces of Colombia (Farc) signed a peace accord in November, ending the 52-year-old conflict. Francis had been closely monitoring the talks between the two parties without taking anyone's side.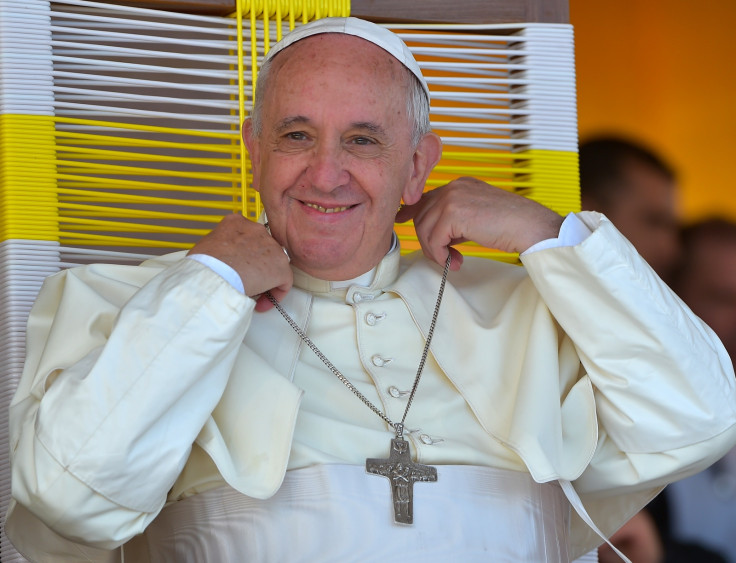 Commenting on the Pope's visit, President Juan Manuel Santos said he was travelling to Colombia to help "in the building of peace".
"Pope Francis is a builder of bridges, not walls. The visit will help Colombians come together as a fairer, more compassionate, more equal country, one that is in peace," Santos added.