Colombian government has begun peace talks with the country's second largest rebel group – the National Liberation Army (ELN) – on Tuesday (7 February), seeking to end over five decades of conflict. The talks were opened after a ceremony in Ecuador's capital city of Quito.
According to reports, the peace negotiations come after three years of exploratory talks between the two parties.
The start of peace negotiations was initially announced in March 2016 and the talks were scheduled to begin at the end of October. But they were delayed as the rebels refused to meet President Juan Manuel Santos' demand that it will free a former congressman Odin Sanchez from captivity.
However, last Thursday's release of Sanchez removed the last hurdle to the start of negotiations.
During the talks, the chief ELN negotiator, Pablo Beltran, urged both sides to put aside their differences and come together on common points. Beltran said that "we all have to change".
"We are willing to take responsibility for the events that occurred during the conflict, and we expect the other side to do the same," he added.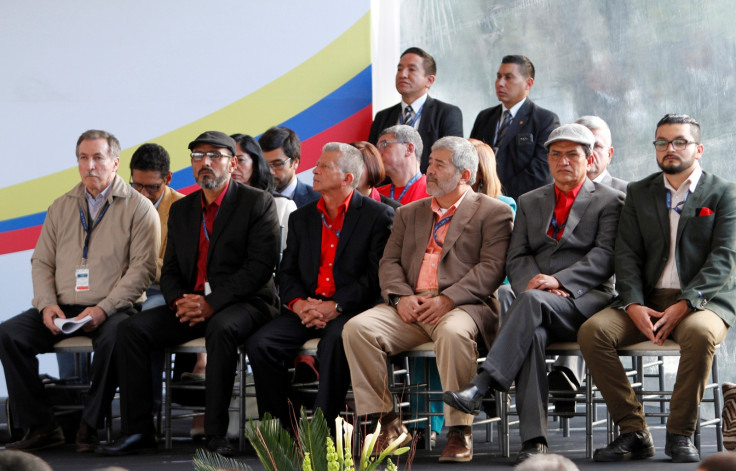 While, Juan Camilo Restrepo, the government's chief negotiator, said that the time has come to end politics with weapons in Colombia. "Every unnecessary delay in the search for peace means the sacrifice of lives and it is time lost to lay the foundations of reconciliation," Restrepo said.
The talks followed the success of four years of negotiations with Colombia's largest rebel group, the Revolutionary Armed Forces of Colombia (Farc), which signed a peace accord in December.
Founded in 1964, the ELN is the second-largest rebel group of Colombia with 1,500 active fighters. The group was founded with the aim of fighting country's unequal distribution of land and riches, inspired by the Cuban revolution of 1959.