Pope Francis Visits Migrant Island to Lament 'Globalisation of Indifference'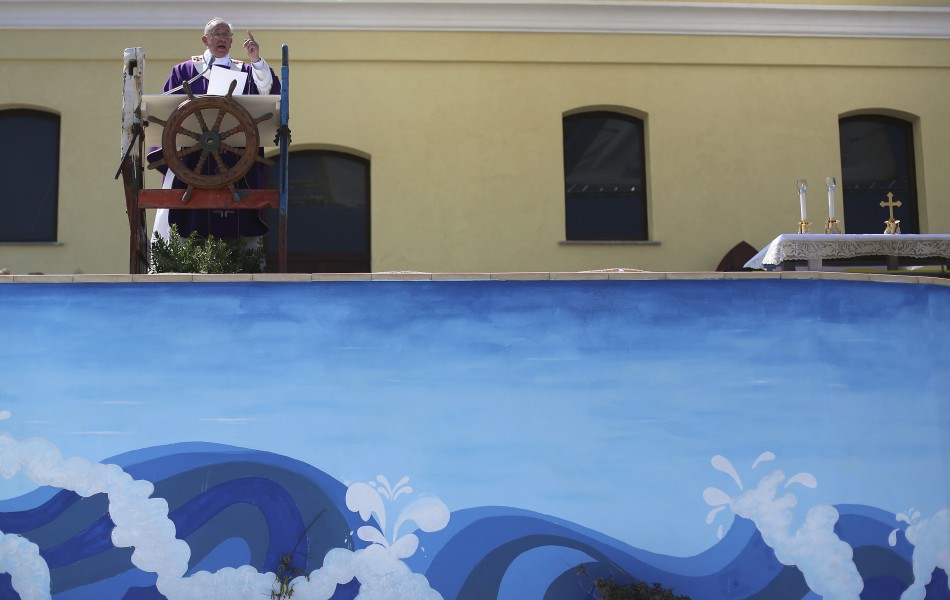 Pope Francis has lashed out at the "globalisation of indifference" towards immigrants during his first pastoral visit outside Rome.
Francis was speaking on Italy's southern island of Lampedusa, which is a major hub for migrants travelling from northern Africa to Europe. He is the first pontiff ever to set foot on the isle.
Francis said he decided to visit the island, which spans just 9km in length, after reading about a particularly deadly crossing in which a dozen migrants lost their lives. "Who wept for these people who were aboard the boat?" Francis asked in his homily. "For the young mothers who brought their babies? For these men who wanted to support their families?
"We are a society that has forgotten how to cry. The culture of our own well-being makes us insensitive to the cries of others. "It brings us to feeling indifferent to others, to the globalisation of indifference."
The pope also tweeted:
We pray for a heart which will embrace immigrants. God will judge us upon how we have treated the most needy.
— Pope Francis (@Pontifex) July 8, 2013
A boat carrying some 166 Eritrean immigrants landed on Lampedusa just hours before the pontiff's plane.
Upon arrival, Francis embarked on a coastguard ship and, accompanied by a seaborne motorcade, tossed a blessed wreath into the sea in memory of the migrants who have died in crossing.
He then greeted a few dozen migrants, who were waiting for him in the port.
Lampedusa, which is closer to Tunisia than the Italian mainland, often struggles to cope with the large number of arrivals.
According to the UN refugee agency, some 8,400 migrants landed in Italy and Malta in the last six months alone; 40 deaths have been recorded during this period.
During Mass Francis thanked the island's residents for welcoming so many men and women over the years. Recycled wood from wreaked migrants' vessels were used to create the altar and lectern for the ceremony.
Migrant smugglers usually allow overcrowded rundown boats to go adrift miles from Lampedusa's shores in order to avoid coastguard patrols, causing many to shipwreck.
According to migrant deaths observatory Fortress Europe, about 6,450 people died in the Canal of Sicily between 1994 and 2012.
© Copyright IBTimes 2023. All rights reserved.