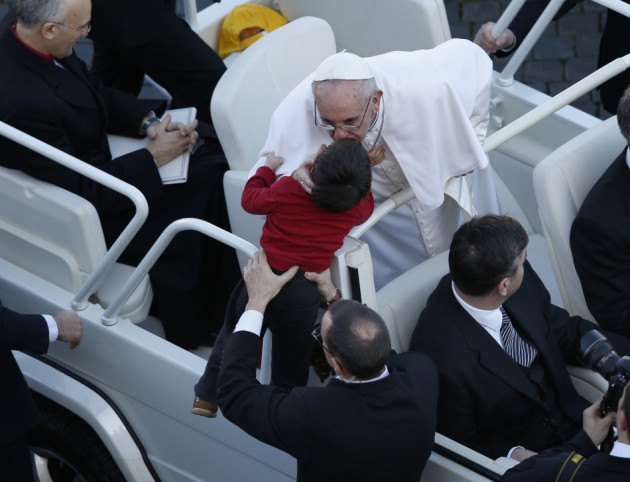 Up to one million worshippers have gathered in St Peter's square at the Vatican to attend the installation of Pope Francis.
The Argentinian pontiff, 76, toured the packed square aboard a white "Popemobile" and got out of the vehicle to bless a disabled man in a wheelchair in the crowd.
In line with the simple and humble style Francis has shown since his election by a conclave last week, the Pope spent nearly half an hour in the square outside St Peter's Basilica waving and occasionally kissing babies handed up to him and giving everyone a glimpse of himself.
"I think he'll revive the sentiments of Catholics who received the sacraments but don't go to Mass anymore, and awaken the sentiments of people who don't believe anymore in the church, for good reason," said Judith Teloni, an Argentine tourist guide who lives in Rome and attended the Mass with a friend.
Francis, known prior to the election as Cardinal Jorge Mario Bergoglio of Buenos Aires, then entered St Peter's Basilica to don his vestments.
There he received the woollen pallium, or stole, symbolising his role as shepherd of his flock, and also a gold-plated silver fisherman's ring that is a symbol of the papacy.
About 130 official delegations and religious leaders from around the world are attending the inauguration mass. Among them are the spiritual leader of the world's Orthodox Christians, Bartholomew I, Italian President Giorgio Napolitano and his Argentinian counterpart Cristina Fernandez de Kirchner, who on Monday became the first foreign head of state to be received by Pope Francis.