Pope Francis has travelled to Chiapas state, centre of Mexico's poor, indigenous south, to preside over a mass in native languages thanks to a new Vatican decree approving their use in liturgy. It will include readings, prayers and hymns in the three main indigenous languages of Chiapas: Tzeltal, Tzotzil and Chol, which are spoken by just over a million people, according to Mexico's latest census.
Before dawn, people began gathering along the road outside a sports stadium in San Cristobal where the pope will celebrate mass, many in indigenous dress.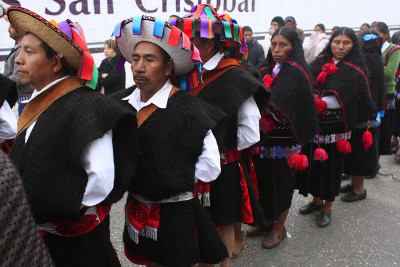 Francis is expected to highlight the struggle of Central American migrants during his visit. Thousands of people from neighbouring El Salvador and Guatemala are believed to have crossed over the porous border of rivers and jungle in Chiapas for a chance to see the Pope.
Francis's visit comes amid strong challenges to the church in the southern state, including huge inroads by evangelical Protestants who have helped turn Chiapas into the least Catholic area in Mexico. According to the 2010 census, Chiapas was 58% Catholic, compared to a national average of 83%.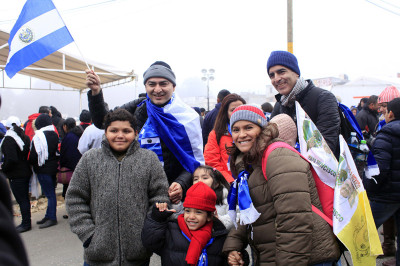 The Pope last year apologised for the role of the church in the conquest of Latin America. Francis is visiting some of the most-marginalised parts of Mexico. On Sunday, he took a swipe at the its rich and corrupt elite in a mass near the slums of Ecatepec, one of the country's most-violent cities.