Pope Francis Rejects Extra Security During Trip to Muslim-Majority Albania Despite Isis Assassination Threats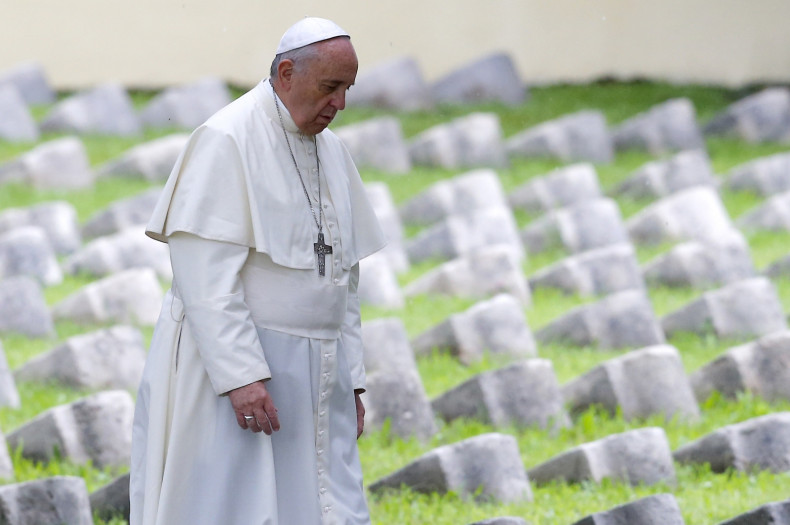 The Vatican is not making any additional security arrangements for Pope Francis in Albania, a Muslim-dominated nation, despite reports of threats to his life from the Islamist insurgent group Isis (also known as Islamic State).
The 77-year-old pontiff is scheduled to travel to Albania on a one-day trip.
"What has been declared by the self-declared Islamic State is clear – they want to kill the people. The threats against the pope are credible," Iraq's ambassador to Vatican Habeeb al Sadr told the Italian daily La Nazione.
"I believe they could try to kill him during one of his overseas trips or even in Rome. There are members of Isis who are not Arabs but Canadian, American, French, British, also Italians. Isis could engage any of these to commit a terrorist attack in Europe," the envoy added.
There were also unverified media reports which claimed that Albanian intelligence agencies have alerted Interpol about Islamist extremists trained in militancy in Iraq and Syria having returned to their homes and posing a possible threat to Francis.
Even in the face of such reports, the Vatican has insisted that the Pope would use his usual open-topped vehicle in Albanian when meeting the crowd later this weekend.
"There are no specific threats or risks that would change the pope's behaviour or the way the trip is organised," Vatican spokesperson Rev Federico Lombardi said at a press conference.