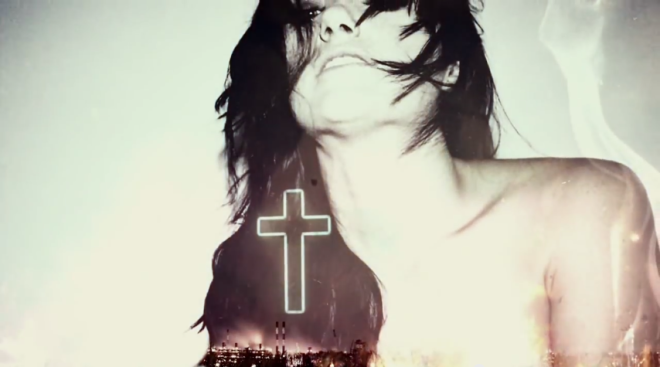 HBO's True Detective has been wowing critics and TV viewers alike during the celebrated run of its first season, but did you notice porn star Sasha Grey in every episode?
The show's title sequence include numerous shots of stars Matthew McConaughey and Woody Harrelson, as well as moody Louisiana vistas and imagery conveying themes of the Nic Pizzolatto's crime drama.
Included among them is a picture of a topless woman whose identity has never been disclosed alongside a fluorescent crucifix.
However former porn star Sasha Grey seems to think it's her. "What the f**k?!" she exclaimed in an interview with The Daily Beast. "That's my nose! That's me! One hundred percent ... I'm in True Detective!"
"That's the opening credits? Yeah, I need to find out about this. That's so weird."
Grey – who has starred in over 250 porn films – made the comments at the SXSW festival while promoting her new (non-pornographic) film Open Windows. She quit the porn industry in 2011 to pursue a Hollywood career.
Is it Sasha Grey? Well don't look at me. I have no idea who she is. Nope. No idea. What is porn anyway?
True Detective's first season came to a close this week but continues to air on UK's Sky Atlantic channel. We took a look at who could star in the second season, and no Ms Grey doesn't feature.