Pornhub: 'Golden shower' searches spiked by 102% after Trump dossier caused a splash
Demographic most likely to search for golden showers is men over the age of 65.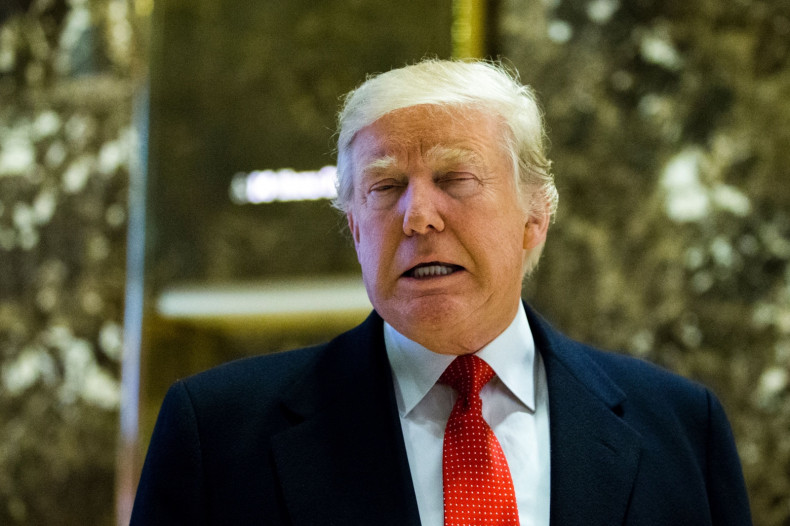 There is little doubt the lurid, unverified, accusation that President-elect Donald Trump has a fondness for hiring escorts to partake in urine-based sex acts caused a splash. In light of the revelations, naturally, people turned to the internet to investigate further.
Some visited news outlets, others went to Google. Yet many more headed straight to Pornhub, one of the world's well-known adult websites, for the truth about "golden showers", "watersports", "piss-play" and other popular fetishes.
Luckily, the website has now compiled stats about how the world searched for such terms on 10 January, when the Trump dossier was released.
It found people searching for "golden shower" increased by 102% (compared to the usual daily average) and that searches for "watersports" increased by over 70%.
Other popular related terms included "piss", "pissing" and "pee". Meanwhile, "watersports" ranked 6th overall.
The demographic most likely to search for golden showers is men over the age of 65, according to a Pornhub graph compiled on the term.
Proportionately, men are 24% more likely to search than women, while popularity of the term was lowest with visitors aged 18 to 24.
On a global scale, Pornhub said it is visitors based in Europe who most enjoy searching for golden shower-related videos and images. It remains most popular in the Czech Republic, followed by Australia, Switzerland and Germany.
Users based in Russia are the 5th most likely country to be looking for videos featuring golden showers, it added.
Across the US, golden showers seem to be more popular in northern states. Vermont, New Hampshire, Maine and Massachusetts proportionately search more often, while popularity is much lower down south in Hawaii, Mississippi, Texas and California, the research suggested.
"Some people love gold. Golden jewelry, golden beds, golden golf clubs, golden towers, golden hair — so why shouldn't they enjoy "golden showers", Pornhub wrote in a blog post.
Donald Trump unsurprisingly denied the accusations this week during his first press conference of the year by saying he is a "germaphobe." The incoming US commander-in-chief, who is set to take office on 20 January, has been plagued by alleged links with Russia since winning the election.