An unverified set of memos alleging links between Donald Trump and Russia and a web of conspiracy and blackmail surfaced in the US on Tuesday night (January 10), leaving many shocked by the allegations.
From Trump's sexual activities to his business dealings, US intelligence services have briefed the president-elect himself, President Obama and senior congressional figures on the allegations contained in the memos.
The unverified memos are said to be from a former British intelligence agent. Though they have supposedly been known about for some time, US intelligence has only recently found the former MI6 agent's sources credible enough to act upon, according to reports.
The full documents have been released by Buzzfeed and the allegations they contain range from international bribery by Trump to Russian interests affecting the tactics taken by his presidential campaign.
Without directly referring to the BuzzFeed article, Trump denied the allegations via Twitter, calling it "fake news" and a "political witch hunt". BuzzFeed News has clarified via Twitter that the documents from which the allegations come are not only unverified, but also contain some clear errors. Here are the main allegations:
Russia holds 'comprising material' about Trump
The documents allege that Russian intelligence holds extensive compromising material against Trump. These include allegations of Trump procuring "extensive sexual services" from prostitutes in Russia and participating in "sex parties" in the country. It also alleges that Trump hired the presidential suite of the Ritz Carlton Hotel in Moscow, where he knew that President Obama and Michelle Obama had stayed, and employed "a number of prostitutes to perform a 'golden showers' [urination] show in front of him".
Trump's inner circle held secret talks with Kremlin officials
The memos stated that a relationship between the Kremlin and Trump had lasted for eight years and included information travelling in both directions: Trump allegedly gave Russia information on the business dealings of Russian oligarchs in the US.
It is also claimed that members of the president-elect's inner circle held secret meetings with Moscow officials. Trump's former foreign affairs advisor, Carter Page, and Trump's lawyer, Michael Cohen, are both accused of meeting in secret with Kremlin officials, with Trump's former campaign manager, Paul Manafort, claiming to have managed "a well-developed conspiracy of co-operation" with Moscow.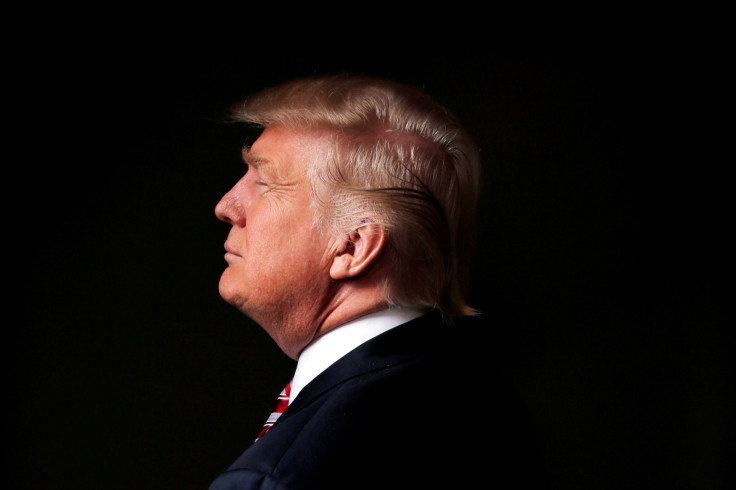 Russia also has a dossier on Hillary Clinton
Alongside the Trump folder, the memos allege that Russia holds a dossier of "compromising materials" on the former Democratic presidential nominee, Hillary Clinton. This dossier is said to be mainly from intercepted phone calls rather than "embarrassing conduct" and "focused on things she had said which contradicted her current position on various issues".
Trump paid large bribes to further business interests
The memos claim that Trump and his team were "relaxed" about allegations of Russian interference in the election because it "deflected" attention from Trump's business dealings in emerging markets, including China, which were "substantial and involved the payment of large bribes and kickbacks". In Russia itself, the document alleges that a local business leader in St Petersburg reported Trump paying bribes "to further his interests there".
It also alleges that Carter Page had confirmed to the president of the Russian oil firm, Rosneft, that sanctions would be lifted if Trump were to be elected to the White House. The Rosneft president was said to be "so keen" to lift the sanctions that he offered Page and associates of Trump a 19% stake in the company.
Trump raised Nato relations to 'deflect' from Ukraine
The unverified documents allege that "in return" for leaking DNC emails through WikiLeaks, the Trump team "agreed to sideline" Russia's actions in Ukraine in the campaign and "raise US/Nato defence commitments in the Baltics and Eastern Europe to deflect attention away from Ukraine".
DNC hackers were paid by Trump team as well as Russia
Hackers working under direction from the Russia "had been paid by both Trump's team and the Kremlin", the documents allege, saying that a meeting occurred between Trump's lawyer, Michael Cohen, and Kremlin interlocutors to discuss "how deniable cash payments were made to hackers".