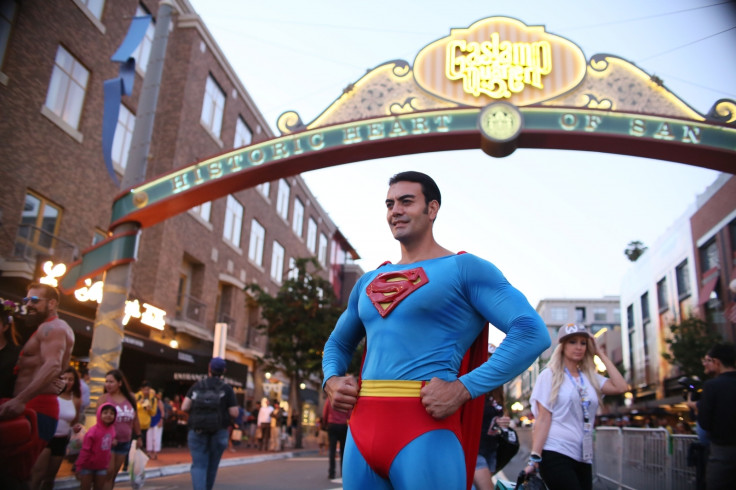 There are dozens of unspoken rules of the internet, and one of the most well-known is Rule 34, which states: "if something exists, there is porn of it". One firm that knows this better than most is PornHub, and they routinely release statistics about the world's browsing habits.
In its latest post, published on 25 July, it delved into the world of comic books, cosplayers and anime between the dates 20-23 July this year. This matched up with Comic-Con 2017, an annual celebration of nerd culture, graphic novels, superhero blockbusters and gaming.
Based in the heart of San Diego, the function now attracts up to 150,000 visitors.
Interestingly, PornHub has revealed that searches for "comic con" over the three main days spiked by 2767% when compared to the normal search levels in the days leading up to the convention.
Other searches that increased dramatically included "anime big tits" (+382%), "cosplay uncensored" (+345%), "wonder woman" (+203%) and "gamer girl" (+81%). The term "comic book" spiked by 61%.
Cosplaying is when someone dresses up or inhabits the role of a specific character from games, movies or comics. It is a celebrated art form and is often a way for people to express themselves with friends and become part of the lively convention community.
"Porn parodies are a popular genre on PornHub and related searches often increase in popularity when new movies or games are released," the team explained in a blog post.
It has previously compiled statistics from other topics, including Star Wars, Overwatch and Superheroes. PornHub has become one of the world's most popular adult websites, with roughly 10 million registered users, 92 billion views a year and 75 million daily visits.
Its Insights website – which thankfully is safe-for-work – brings together search result reports and aims to "explore the intricacies of online porn viewership". The Comic-Con analysis was compiled and published after the team was approached by tech website Gizmodo.
Some of its most recent reports have focused on popular television show Game of Thrones and the pornography habits of North Korea.