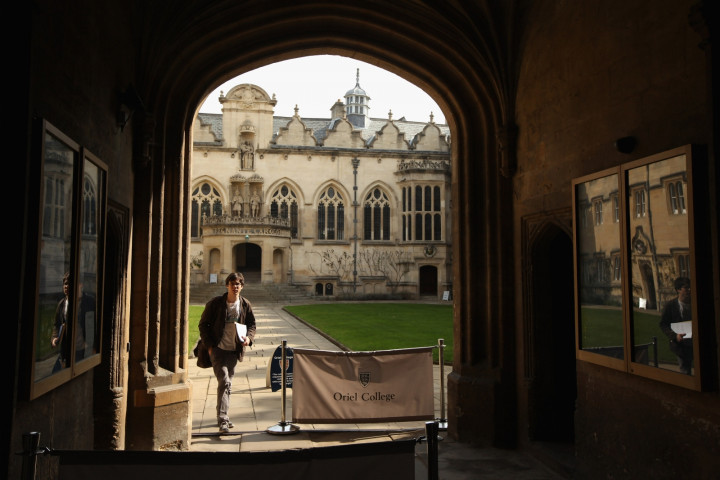 The head porter at one of Oxford's oldest colleges has stepped down to stand as an MP for Ukip.
Kenrick 'Dickie' Bird has left his position at Oriel College, established in 1324, where he spent three years, to run for the north Oxfordshire seat of Banbury in next May's general election.
Bird, 48, told the Telegraph that Oxford had previously been "part of the problem", with former public school students who had taken the university's Politics, Philosophy and Economics degree dominating Westminster.
However, he said that the university was broadening access to students from less privileged backgrounds and praised it as "one of the finest educational establishments in the world".
Previously, Ukip leader Nigel Farage has attacked MPs who have "never had a proper job" but gone straight from Oxbridge into the political bubble.
Asked about his move, Bird told the paper: "Over three years I met some fantastic students, some really bright guys and girls from all walks of life. Yes, there are some elite people there but it is not dominated by the elite any more.
"So is it part of the problem? Sometimes, some people, yes. But I think that is slowly being eradicated by the type of guy and girl that they're bringing in to Oxford and Cambridge."
"The political elite that went there to study PPE for three years and then moved into politics is dwindling. The [interest in] politics is still there… but it's not just people from public school backgrounds these days. It's people from all walks of life getting involved, which is refreshing to see."
Bird later elaborated: "It is historically part of the problem [in terms of] our incumbent members of Parliament at the moment, not necessarily future ones.
"You've only got to look at the Houses of Parliament to see how many have come from Oxford and Cambridge and have never had a real job of work in their lives, have moved straight into politics and up the food chain that way, giving them no knowledge of what it's like to live a real life.
"But that is being eradicated. The guys and girls that are getting involved in politics there now are coming from all walks of life. Whereas in the past they didn't necessarily come from working class backgrounds, housing estates in Manchester."
Previously, Bird served for more than 30 years in the former Royal Green Jackets British Army regiment before joining Oriel, where his duties included ensuring student welfare and college security.
He had previously run unsuccessfully as a Ukip councillor in Oxfordshire.