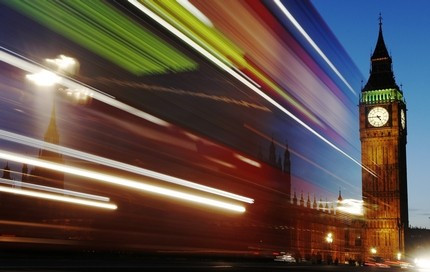 Nick Clegg's wife Miriam Durantez is well know for her refusal to be treated as an add-on to her spouse or his political ambitions.
So it is safe to assume it was not a put-up job when she threw up her hand in order to ask a question during a speech by her husband attacking bosses who opposed men taking parental leave.
She said it was right that "modern working fathers" like Nick start to say: "not only loudly but also proudly, that taking care of your own children and being responsible for your children does not affect your level of testosterone.
"Those men who actually treat women as equals are the ones with most cojones," she said.
She's Spanish, you know. But no translation was needed.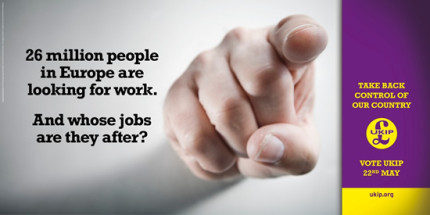 Farage's foreigners
Talking of foreign wives...
Ukip leader Nigel Farage is finally discovering what it is like to be subjected to the full glare of media scrutiny. And the perma-grin is just beginning to fade.
The Times newspaper has run a series of allegations about his allowances from his job as a long-serving member of the European parliament.
There were cries of "racism" after his election campaign posters claimed, amongst other things, that 26 million Europeans were queuing up to steal British jobs.
And then there were revelations that ordinary Ukip supporters included in party propaganda were actually Ukip workers (he is not the first to deploy that old trick, mind you).
He just about managed to bluster and joke his way out of most of them until he was asked the very simple question by BBC political editor Nick Robinson why he employed his German wife Kirsten Mehr as his assistant, and wasn't she stealing a job that could have gone to a Brit?
His answer that "nobody else would do it" prompted Robinson to ask: "So that's it? It's clear. Ukip do not believe that any British person is capable of being the secretary of their leader?"
Farage's response was: "I said I need somebody to help me work midnight, one o'clock, two o'clock in the morning, unsociable hours. And that happens to be the person I've lived with for seven years."
Within hours an enterprising employment agency had advertised the job in exactly the terms outlined by Farage and received over 600 applications from Brits.
Now we will find out just how ruthless Farage intends to be on all those foreigners stealing our jobs.
I have the feeling Mrs Farage is safe though.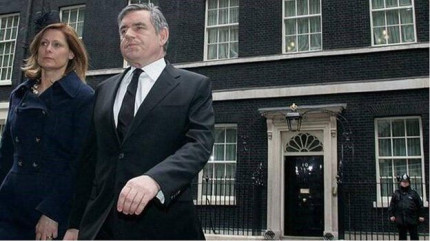 One too many tweets
It wasn't just Nigel Farage who got into a row over his election propaganda.
Some social media ace at the Conservative Campaign bunker had the hilarious idea of photoshopping an image of Gordon and Sarah Brown to place them outside number 10.
The manipulated image was then tweeted with the side-splitting tag: "All's Well That Ends Well #LabourPlays".
Unfortunately no one appeared to ask why the couple were wearing black and looking even more sombre than usual. If they had bothered they would have discovered the photo was of them at a World War II memorial service.
But that's the problem with instant media – it often doesn't leave time for reflection or even for brains to engage. And, even when tweets are removed, they have always been saved somewhere on the interweb.
Labour complained and the Tories quickly issued a statement saying: "It was a mistake and inappropriate. We deleted the tweet as soon as we realised the origins of the picture."
However they are still asking tweeters to produce "funny" versions of play names to celebrate Shakespeare's 450th birthday, using the hashtag #LabourPlays.
How about "The Comedy of Errors".
Lapse of faith
Just when David Cameron was trying to build bridges with his troublesome priests with a piece in the Church Times extolling the virtues of Christianity, it emerged one Bishop was forced to turn the other cheek when visiting the PM's office.
The Bishop of Oxford, John Pritchard, and 40 campaigners attempted to deliver a letter to Cameron's constituency office urging him to do more to tackle poverty.
They were forced to abandon the attempt when staff first refused to let them in, then when the police turned up to ask, presumably, "'Ello, 'ello, what's going on 'ere then?"
The Tories insist they did not call the cops. Not-so divine intervention perhaps?