Portugal travel warning as wildfires approach popular summer hotspot
Over 800 firefighers are battling the wildfires near Algarve.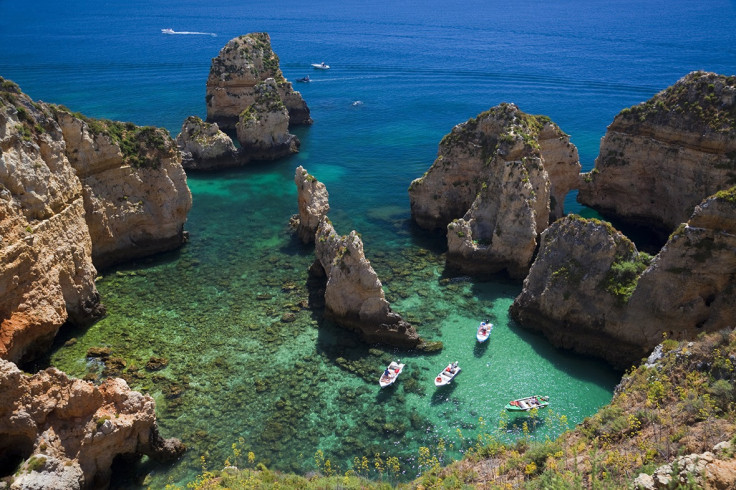 Wildfires have reached Portugal and have begun to potentially disrupt summer vacations of thousands of tourists.
Over 800 firefighters are believed to be tackling the wildfires, caused by a prolonged heatwave, near the southern town of Odemira as it approaches the Algarve, one of Portugal's top holiday hotspots, according to The Independent.
More than 1,400 people evacuated near Algarve
This is the second time Portugal has been struck by wildfires amid soaring temperatures as part of the severe heatwave across Europe. Last month, when countries like Italy, Greece and Turkey were battling against the wildfires, the Portuguese municipality of Cascais was struck by the fires too.
The latest wildfire broke out on Saturday (Aug. 5) in the Odemira area, onrth of the Algarve, and since then it has spread down to the south. Around 6,700 hectares of land have already been destroyed by the wildfires, which have been difficult to control amid sweltering temperatures and high winds.
More than 1,400 people have been evacuated so far from 19 villages, four tourist accommodations and a camp site in the area, which is just 50 miles from popular beach resorts in Algarve. As the strong winds are pushing the wildfires further, the officials in the area are preparing to declare a state of emergency, according to The Sun.
Odemira's mayor, Helder Guerreiro, has said the situation is "critical, difficult, and complex."
Civil Protection commander Jose Ribeiro, on the other hand, said there was a "lot of work" to be done in order to bring the wildfire under control. Riberiro also admitted that an active wildfire was currently heading towards Monchique, a lush green mountainous area in the Algarve's countryside.
Monchique, which last burned in 2018, is popular among locals and holidaymakers due to its thermal springs and hotels.
"The weather conditions we are going to experience in the coming days means any small occurrence (fire) could become a big one," Civil Protection secretary of state Patricia Gaspar said in a press conference.
Lisbon on red alert too
If a traveller is planning to head to Portugal in the coming days, one must know that at present, three districts in the country – Braganca, Castelo Branco and Guarda – are on red alert because of the extreme heatwave. Lisbon has also been added to the list of cities and towns under a "red alert" weather warning. The temperatures are still going past 40C across Portugal. Meanwhile, more than half of Portugal has been put on maximum alert for wildfires by Portuguese weather agency IPMA.
Weather experts have declared 2023 an El Niño year - a natural phenomenon that occurs regularly and causes variations in the global climate.
As of now, the government of Portugal has not asked foreign tourists to not come to the country. Even the UK Foreign Office has not provided any updated advisory regarding travelling to Portugal.
FCDO's standard advice reads, "Forest fires can occur anywhere in Portugal. Risk of fires is higher when the weather is hot and dry. Fires have become more common due to drought and high temperatures. Forest fires are highly dangerous and unpredictable. The Portuguese authorities may evacuate areas and close roads for safety reasons."
The UK Foreign Office repeatedly advises travellers to sign up for an appropriate travel insurance that should cover their itinerary, planned activities and expenses in an emergency.
It was earlier reported that travellers in the UK may soon be offered a travel insurance specifically for extreme heat. In order to cater to over-heating tourists from the UK, an insurance company has come up with a special plan that will compensate travellers for the full value of their trips if temperatures reach 40°C.
The latest wildfires in Portugal have come weeks after the blazes erupted across Greece, forcing over 20,000 holidaymakers and locals to flee. The forest fires first broke out in Rhodes on July 18 and from there in no time it spread to the eastern and southern coast - an area with many beach resorts.
Greek officials later said it was the biggest evacuation effort the country had ever faced.
© Copyright IBTimes 2023. All rights reserved.