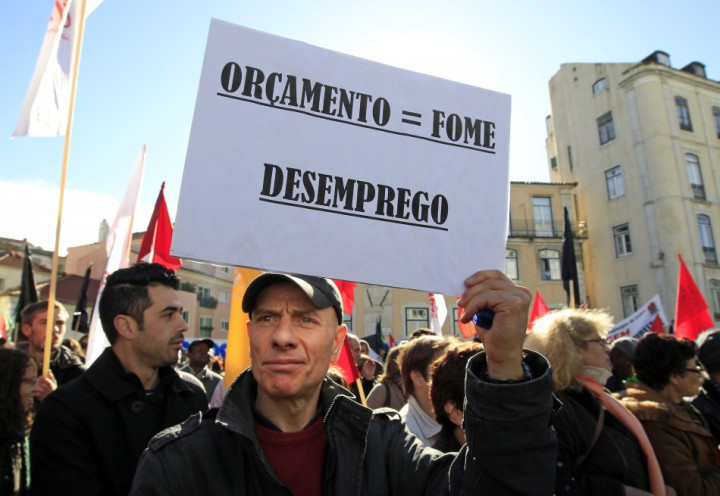 Portugal's unemployment rate surged to a record 17.7% in the first quarter this year.
According to the National Statistics Institute, the number of jobless Portugese rose from 16.9% in the previous quarter, as the bailed-out country tries to tackle its deepening recession.
The overall number of unemployed rose to 952,200 people from 819,300 a year earlier.
Youth unemployment rose to 42% from 36% a year ago.
Since Portugal resorted to a European Union and International Monetary Fund bailout in 2011, the country's government has had to repeatedly revise up its unemployment estimates.
It now expects unemployment to reach 18.2% this year and then peak at 18.5% in 2014.
The government plans to lay off 30,000 of the country's 600,000 public sector workers via voluntary redundancies, as well as, raising the retirement age by one year to 66-years old.
Portugal also plans to cut spending, in order to slash budget deficits to meet its bailout targets, and save the state €4.8bn (£4.1bn, $6.3bn) by 2015.
Related Articles:
Schuman Declaration to European Union: From Unification to Nationalism Resurgence
Eurozone Unemployment Rate Rises to Record High in March
Greece Unemployment Hits Record High of 27% - ELSTAT
Poverty, Homelessness and Suicide: Greek Citizens Bludgeoned by Austerity