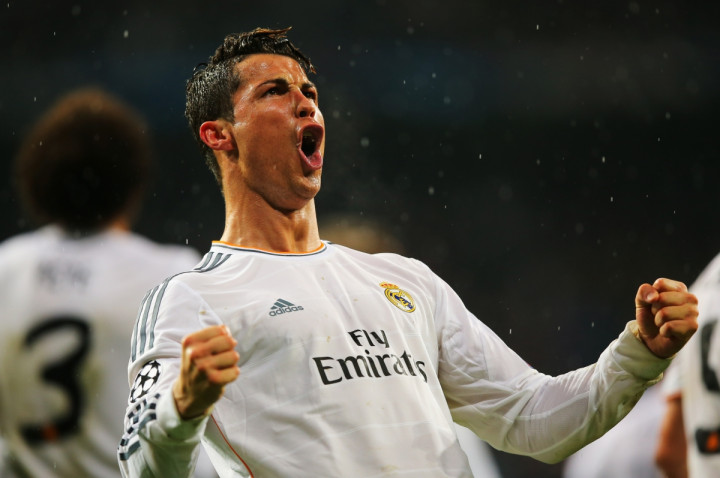 Portugal national team doctor Henrique Jones has dismissed fears over Cristiano Ronaldo's fitness insisting that the Real Madrid star is in better physical condition than when he arrived in Brazil.
Ronaldo was below par when he returned to manager Paolo Bento's starting line-up in their final friendly, against the Republic of Ireland, before heading to Brazil. The Portuguese ace had not played since Real Madrid's Champions League triumph against city rivals Atletico Madrid last month in Lisbon after suffering from a series of minor injuries towards the end of last season.
Also the 29-year-old has been struggling with a knee problem throughout the Brazil tournament and recently there were fears for his future after reports in Spain claimed a recurring knee injury could threaten his playing career.
According to Spanish newspaper AS, when asked about if the star could aggravate the injury by playing, Portugal's doctor Jones said: "He is in better physical condition than when he arrived in the national team set-up.
"In medical terms I do not know if he is 100%, but clinically he is well and able to compete. He has a little discomfort because of the tendinitis he suffered, but the rest is fine."
Ronaldo underwent an MRI before the friendly against Mexico on June 6 after whichJones said that it "reassured us about the state of the patellar tendon."
Portugal need to beat Ghana emphatically on Thursday and hope USA suffer a huge defeat to Germany.