Richess Group, a newly-formed vehicle fronted by former Mothercare director Greg Tufnell, has launched a last-minute bid to rescue BHS. Embattled high street retailer BHS filed for administration last month – putting 11,000 jobs and 20,000 pensions at risk – and is at threat of imminent liquidation if no buyer is found.
The Guardian newspaper reports that Greg, brother of former England cricketer Phil Tufnell, is holding talks with BHS administrators with a view towards becoming the company's new chairman.
He is working alongside Nick de Scossa, a Swiss banker, and Jose Maria Soares Bento, who reportedly has ties to a wealthy family in Portugal.
The Soares dos Santos family, who control the Portuguese food distribution company Jeronimo Martins, is thought to be behind the consortium, although representatives of the family told the Guardian they were not involved in negotiations with BHS.
Other bidders, including Matalan founder John Hargreaves, have walked away from talks, leaving the Richess Group in pole position.
Dubious sale
Tufnell served as managing director at Mothercare between 1997 and 2000, and has also worked at Next and Burton.
He currently serves as non-executive director for the House of Britannia, a British luxury investment firm which owns Cornella James – glove maker to the Queen.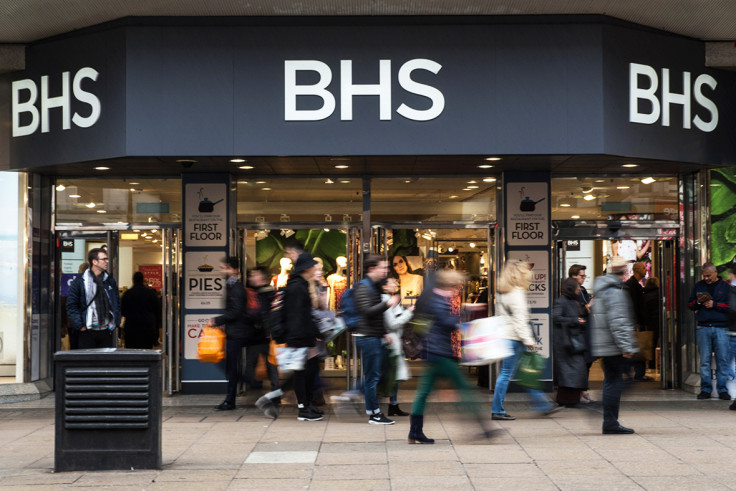 BHS was bought by Dominic Chappell's Retail Acquisitions last year for £1 from Sir Philip Green, even though Chappell had been declared bankrupt twice and had no previous experience in retail.
The dubious sale is the subject of a House of Commons probe, with advisers to Retail Acquisitions set to be grilled by MPs on 25 May.
On 23 May, Goldman Sachs banker Anthony Gutman told MPs that he had warned Green about the risks of selling BHS to Retail Acquisitions.
He is reported to have said the proposal was "very light on detail" and contained "no business plan", two months before the sale went through.