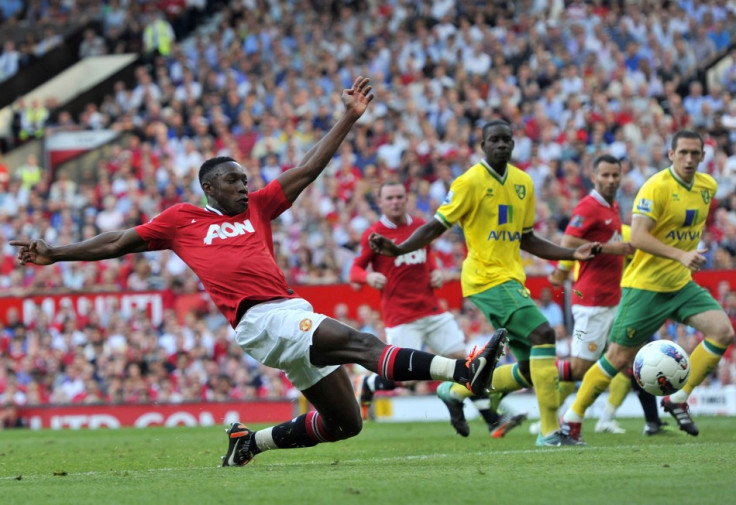 Javier Hernandez has hailed the impact of his Manchester United teammate Danny Welbeck this season.
The 20-year-old's superb form for Manchester United has seen him break into Fabio Capello's England setup and he made an eye-catching cameo against Spain on Saturday.
Welbeck spent last season on loan at Sunderland and his development at the Stadium of Light and exposure to first team football has seemingly brought on his Manchester United career to such an extent, the precious young forward has at times kept Hernandez out of the side.
Despite the added competition provided by the rapidly emerging England international, Hernandez admitted he was enjoying watching the youngster realise his undoubted potential.
The Mexican international told manutd.com: "Yes, I'd seen him (Welbeck) play quite a few times, and not only last year when he was on loan at Sunderland.
"I remember when I was in Mexico and I was watching Manchester United on television - Danny was just starting to come into the team and be given a few chances.
"You could see he had a lot of potential then, and was improving all the time. He was a good prospect then and now he's even better. He's had a great start to the season."
Although Welbeck poses an increasing threat to the 23-year-old's starting berth, the striker suggests the added competition is not a problem because he simply loves being associated with "the best club in the world."
"It's not a problem. I've come to learn that there will always be competition, at any club," Hernandez told Inside United.
"You'll always have disappointments. It helps you improve, though. On the training ground everybody wants to do their best, they want to prove what they can do and earn a spot in the team.
"You look around on the training pitch and there are almost 30 players, but only 11 can start a game. So it's tough."
He continued: "It's unbelievable [playing here],
"Some days I wake up and I just can't believe it. I'm living in this great country, playing for the best club in the world in the best league in the world. I'm so thankful for that.
"In some ways I'm still getting used to wearing this shirt and being around these incredible players, seeing my name on a Manchester United teamsheet, it's amazing."