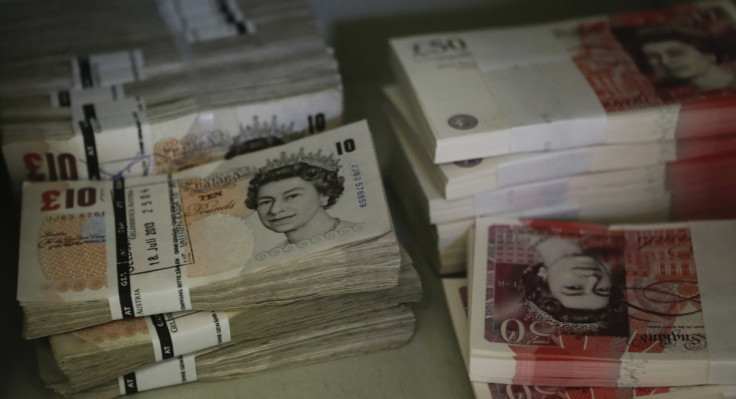 Sterling continued southward on Monday extending the over 3% fall of January as market participants continued to focus on falling price pressures in the UK economy.
GBP/USD dropped to 1.5005 on 2 February from Friday's close of 1.5061. The pair had touched an 18-month low of 1.4951 on 23 January before making a brief bounce to 1.5225 within the next two days.
Markit/CIPS said on Monday that UK's manufacturing PMI rose to 53.0 from 52.7 in December. The index has been above the 50-mark since April 2013.
The market was expecting somewhere near 52.6.
Markit said the input price index falling to a 16-year low in January is significant as it points to the likelihood of the Bank of England further pushing back the first rate increase.
"The big mover in the latest survey was the input prices index, as the recent slump in oil prices saw manufacturers' purchasing costs fall at one of the fastest rates seen over the past 16 years," said Rob Dobson, senior economist at Markit.
"Selling prices also fell for only the second time in five years. Waning inflationary pressures will provide the Bank of England with leeway to push back the first rate increase to late-2015 at the earliest," Dobson added.
UK inflation rate has slowed to a 14-year low of 0.5% in December from 1% in the previous month, due to a drop in food and fuel prices, data on 13 January showed.
Also, UK's quarterly GDP growth dropped to 0.5% in the fourth quarter of 2014, adding pressure on the Bank of England to postpone rate hike plans.
Analysts at the Chartered Institute of Procurement and Supply too mentioned the importance of likely shift in the authorities' response to disinflation in UK.
"The world's eyes will be focussed on reactions to Eurozone deflation and a response to the UK's disinflationary pressures and how all this will be played out for manufacturing in the months ahead," said David Noble, group CEO of CIPS.
The UK currency now aims the 1.4813 target against the US dollar before $1.4228, a break of which will open doors to levels below the $1.4 mark.