Pound and Euro fall against Dollar after shock selling ban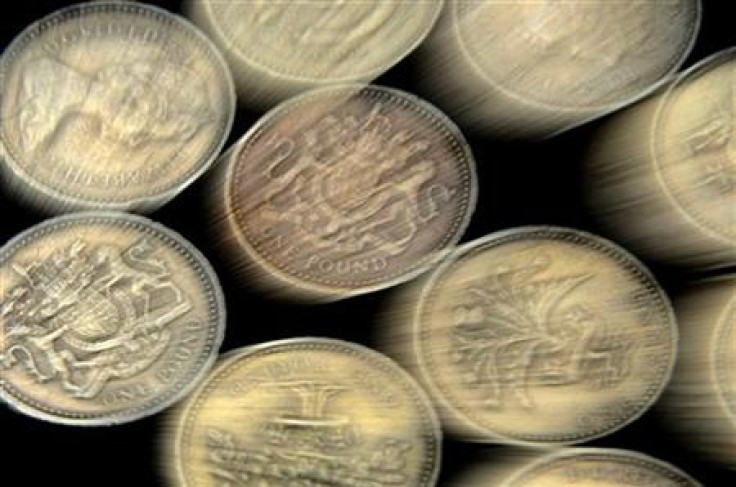 News that Germany had banned naked short-selling dragged the single currency and its counterpart to four year and two year lows.
Late yesterday, Germany's financial regulator Bafin banned the selling on government debt without first borrowing or ensuring it can be borrowed. The result being that investors fled to the financial stabililty of the Dollar.
Bafin said the move was an attempt to limit market volatility however both the pound and euro hit lows of $1.42467 and $1.21434 against the dollar this morning despite some brief rebound as the markets opened.
The stock markets all fell in response to the news whilst reports emerged that Austria's finance minister is seeking a Europe-wide ban on it - also weighing on the market.
By 11:00 am UK's FTSE 100 was down 2.46 pct to 5,177 sending share values plummeting. Blue-chips such as Vodafone and British Airways were down between 2-3 pct.
Joshua Raymond, market strategist at City Index said: "The decision was a bit of a shock, and with sensitivities already very high and investors not really knowing the true implications of this move just yet, they have removed large chunks of money out of the riskier stocks such as the miners and the banks as a precaution."
He said the move does not fix the reasons why investors have been bearish about the Euro zone in the first place and simply encourages traders to move their newly banned short sells to other areas, such as the Euro.
He said many in the market are also wondering why Germany has imposed the ban now.
Prices of Gold also increased on the news.
© Copyright IBTimes 2023. All rights reserved.