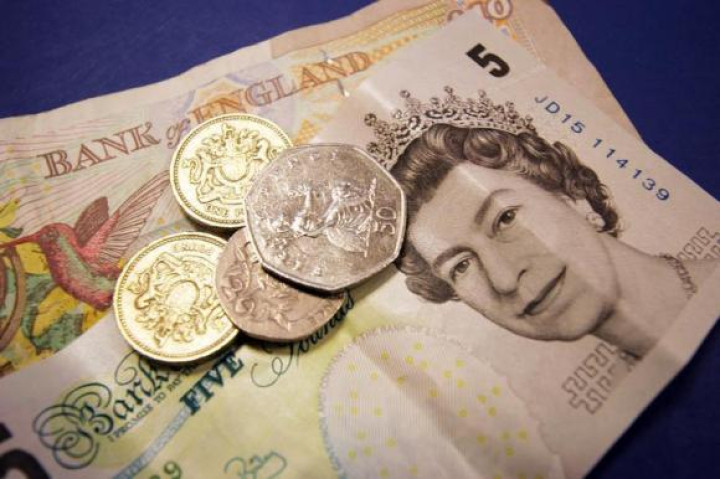 The UK currency began the first week of the last month of 2014 sliding to a new multi-month low against the dollar as the market awaits a meeting of the central bank where it is expected to sound less hawkish than it used to a few weeks ago.
The Autumn Forecast Statement, one of the two statements made by the UK Treasury every year to parliament upon publication of economic forecasts, is due on 3 December, a day ahead of the Bank of England review.
Analysts generally expect this document too to provide signals that are more on the dovish side this time, putting additional downside pressures on the pound.
The GBP/USD plunged to 1.5613, its lowest since 6 September, before edging back up to 1.5622. The pair had closed the last two days of the last week down amid sluggish data from the UK.
The pound has been trending lower since July and has broken most of the significant support levels against the greenback.
The 1.55 support that is being tested now seems to be a weak one, and a break of this can easily push the currency pair down to 1.5200 levels. The next level will be last year's low of 1.48.
The market is also expecting credit and PMI data due on Monday to showcase more reasons to sell the pound rather than to buy.
It is expected that October mortgage approvals will drop to 59,750 from 61,267 and Markit's manufacturing PMI will ease to 53.0 in November from 53.2 in the previous month.
The GDP data on 26 November showed that the UK economy grew in line with expectations in the third quarter but the GfK consumer confidence index came in weaker than expected at -2. Analysts at the research firm said the weakness is likely to continue for some time.
"Sluggishness like this has happened before, so it is quite possible this flat period will continue for some time longer," said Nick Moon, Managing Director of Social Research at GfK.
The BoE inflation report that came on 12 November and the October inflation data released on the 18th showed easing price pressures prompting analysts to push rate hike expectations forward to the third quarter of 2015.
The European Central Bank and the BoE are scheduled to review monetary policy this week but as the latter usually does not publish a detailed statement, the market will look for signals from its major counterparts before taking a clearer stance.
US non-farm payroll data is also due this week, which will likely provide the market with additional Fed rate cues and redesign their sterling position.
The market consensus for non-farm job addition is 228,000, up from the October print of 214,000. The unemployment rate is seen unchanged at 5.8%.