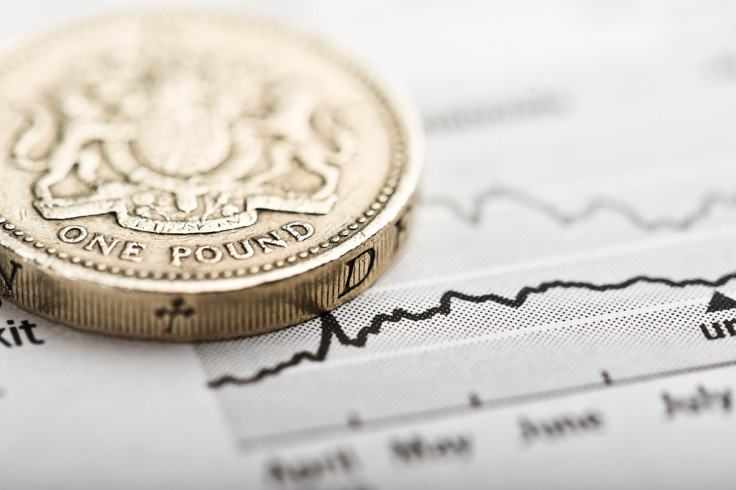 The pound surged above $1.27 on Thursday (15 June), after three Bank of England's policymakers surprisingly voted in favour of a rate hike.
While Britain's central bank kept interest rates at a record low 0.25% in June, the number of members of the Monetary Policy Committee voting in favour of lifting interest rates grew from one to three.
Having traded around the $1.27 handle, the pound leapt to $1.2780 after the announcement. The UK currency also gained ground against the euro, climbing 0.33% to €1.1413.
"The release of the monthly interest rate decision and minutes from the Bank of England saw the pound/dollar rate jump from around $1.27 to $1.28 in minutes," saidJake Trask, FX research director at OFX.
"The 5-3 vote caught the markets off-guard. Although it was a boost for the pound, it adds evidence of a worsening economic picture for the UK."
Kristin Forbes, an external committee member, has long voted for an immediate interest rate rise, but was joined by Michael Saunders and Ian Mccafferty.
Bank of England Governor Mark Carney and four other members of the Monetary Policy Committee voted to leave rates unchanged.
The last time three MPC members voted for a rate rise was in 2011 - when there were nine members serving on the MPC - and the last time a single vote could have swung the decision on rates was in June 2007 when the committee split 5-4.
"The main takeaway is that the Bank is a lot closer to hiking than previously thought," said Neil Wilson, senior market analyst at ETX Capital.
"It looks like rising inflation and falling real incomes is at the forefront of policymakers' minds.
"The widening gap between inflation and wages poses a significant challenge for the Bank and it was indeed lower household income growth and persistent low consumption that formed the focus of the meeting's discussions."
Economists were taken aback by the close nature of the vote, particularly given the recent economic data has indicated the UK economy is slowing down.
Britain's economy was the worst performer among the world's top seven advanced economies in the first quarter of this year as the effect of higher inflation caught up with consumers at a time of sluggish wage growth.
Hargreaves Lansdown senior economist Ben Brettell said: "Set against a backdrop of disappointing retail sales, slowing growth, shrinking real wages and heightened political uncertainty, it was somewhat surprising that three MPC members voted for higher rates at this week's policy meeting.
"It seems the willingness of the MPC to 'look through' higher inflation and leave rates on hold is wearing thin, and if inflation continues to surprise we could see higher rates by the end of the summer."