In the lead up to last June's Brexit referendum politicians, industry bodies and economists warned the UK economy could grind to a halt in the event of a vote in favour of leaving the European Union.
Prominent Brexiteers such as Nigel Farage and Boris Johnson quickly dismissed the warnings as scaremongering, a theme which was picked up by sections of the media. "Project Fear", as the warnings over Brexit were swiftly labelled was the last roll of the dice from politicians and business leaders desperate to convince people to vote in favour of remaining in the EU.
As it turned out, Britain voted to leave the 28-nation bloc and the Brexiteers' dismissal of economic warnings looked to be vindicated as the UK economy continued to build up a head of steam.
However, almost exactly 12 months since the Brexit vote, there are worrying signs the UK economy might in fact be experiencing the slowdown many had anticipated.
1) Soaring inflation
Data released earlier this week by the ONS showed inflation rose at the fastest pace since June 2013 in May, climbing to 2.9% and exceeding the forecast the Bank of England (BoE) issued last month, when it indicated it expected inflation would peak at 2.8% this autumn.
Inflation has now remained above the BoE's 2% target for three consecutive months, after breaking through the threshold for the first time in three years in March.
"We suspect the Bank of England will end up remaining tolerant on the inflation overshoot given likely limited UK growth and the prolonged, highly uncertain outlook that the UK economy will face as the government negotiates the exit from the EU," said Howard Archer, chief economic adviser to economic forecasting group EY.
"We suspect that UK gross domestic product [GDP] growth will be weaker than the Bank of England expects and that second round inflationary effects will remain limited with pay growth muted."
2) Weak pound
The pound suffered the third-biggest one-day decline of any currency in the world over the past 40 years the day following the EU vote.
The UK currency plunged to its lowest level since 1975 after the EU referendum, tumbling to $1.3228. Things have got progressively worse since and last week's General Election, which saw Theresa May fall surprisingly short of securing an overall majority knocked a further 2% off the currency.
Analysts had forecast the weak pound would act as a shock-absorber for the UK economy, but that silver lining now appears to be wearing thin.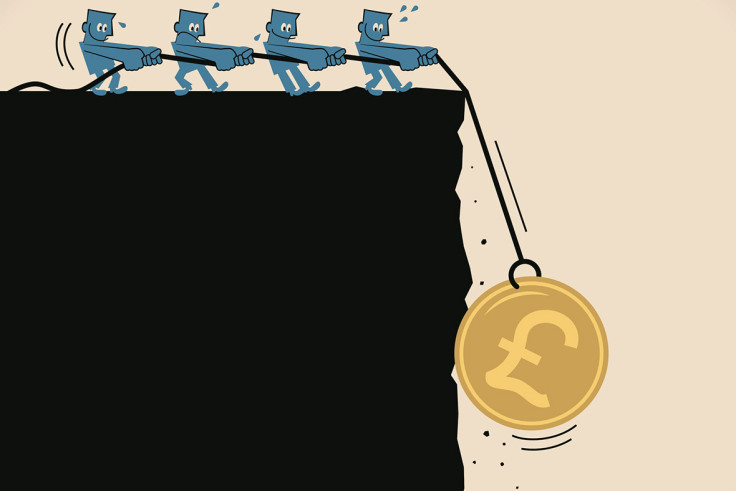 3) Tumbling wages
Figures published on Wednesday (14 June) showed basic salaries excluding bonuses grew 1.7% in the three months to April, the lowest rate of increase since 2015 and below the 2% forecast and fell 0.6% when adjusted for inflation.
While the unemployment rate remained at a 42-year low, wages simply are not growing quickly enough to keep up with inflation.
Some analysts, however, remained upbeat over the sluggish wage growth.
"After peaking at a bit over 3% in the fourth quarter, inflation will fall back towards target as the upward pressures from the drop in the pound start to fade," said Scott Bowman, UK economist at Capital Economics.
"Accordingly, the forthcoming squeeze on real wage growth should be nowhere near as severe or prolonged as that seen after the financial crisis."
4) Britons rein in spending
Britain's retail sector suffered a sharper-than-expected slowdown in May, as retail sales including auto fuel rose 0.9% on an annual basis, falling short of expectations for a 1.6% gain and sharply lower than the upwardly revised 4.2% increase recorded in the previous month.
Britons also had to deal with a sharp increase in average store prices, which increased by 2.8% year-on-year, when excluding fuel, the sharpest growth on record since March 2012.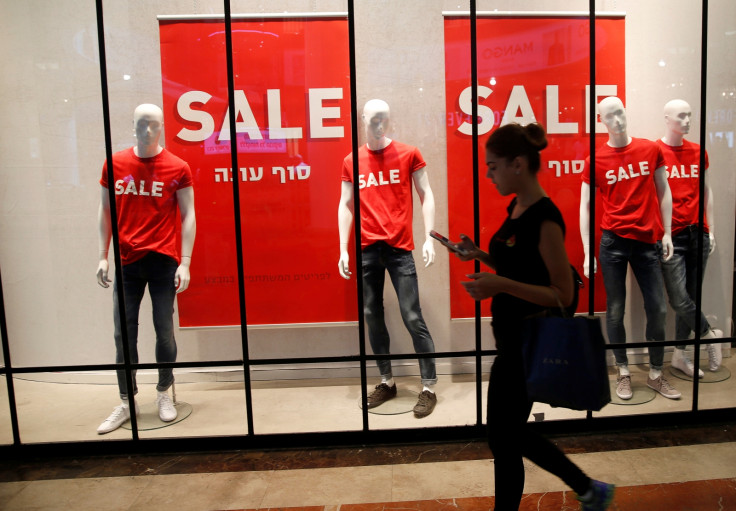 Britain's economy is heavily reliant on consumer spending and last month's sharp drop in retail sales suggests the economic slowdown analysts have expected might be about to materialise.
Andrew Sentance, senior economic adviser at PwC, said:"The surge in consumer spending, which sustained UK economic growth since the EU referendum, has come to an end.
"With prices rising more rapidly, shoppers find their money does not go so far and they are therefore reining in their spending."
5) Flagging consumer confidence
With a toxic combination of soaring inflation, subdued wage growth and declining retail sales it is hardly surprising to see consumers' confidence has taken a hit.
The YouGov/Centre for Economics and Business Research (CEBR) consumer confidence index fell to 107.9 last month, its lowest level since last year's Brexit vote. A Barclaycard survey last month said that the level of consumer confidence in Britain was at its lowest for two years. While a number of other surveys have pointed to a more resilient performance, analysts believe it is only a matter of time before consumer confidence worsens even further.