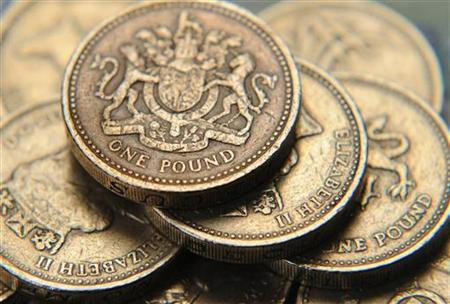 The pound sterling was up to a six month high against the dollar today as confidence about the state of the British economy started to increase.
Strong manufacturing data and results from Britain's biggest banks are starting to paint a more promising picture of the economy. Yesterday HSBC said it had doubled its profit in the first half of the year to $11 billion, while Barclays is also expected to announce a rise in profit.
Part nationalised banks Lloyds Banking Group and RBS are also expected to report small profits for the first half this year after making significant losses last year.
By 13:45 the pound was up 0.42 per cent against the dollar to 1.60 dollars to the pound. Against the euro however the pound was down 0.06 per cent to 1.2 euros to the pound.