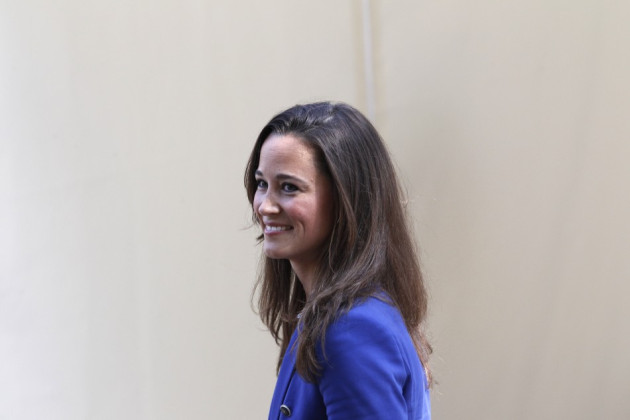 Mayor Boris Johnson was tipped as the most influential Londoner, and Prince William and Kate Middleton are named as the most influential royals in the list, published annually by the London Evening Standard newspaper.
Prime Minister David Cameron came second on the list of "groovers and shapers", which the Standard says was chosen by a panel of judges as a way of celebrating "those who make our city great."
Kate Middleton's sister, Pippa Middleton, made the list for the first time, although she did not make the top 20.
High-profile names to fall out of the top 20 include News Corporation's top UK executive, James Murdoch, who must testify to MPs about hacking on Thursday, and Simon Cowell, whose X factor show has seen audiences fall.
"Our capital leads the way in so many areas from sport, finance, film, publishing and medicine to fashion and design. The London Evening Standard is proud to celebrate those who make our city great," said editor Geordie Grieg.
The full list will be published on Wednesday, but the top 20 can be seen here:
1. Boris Johnson, London Mayor
2. David Cameron, Prime Minister
3. George Osborne, Chancellor
4. Sir Mervyn King, Bank of England Governor
5. Nick Clegg, Deputy Prime Minister
6. Lord Coe, London Organising Committee of Olympics Games, chairman
7. Bernard Hogan-Howe, Met Commissioner
8. Peter Hendy, Transport Commissioner
9. Sir Philip Green, Arcadia owner
10. Sir Martin Sorrell, WPP chief executive
11. Ed Miliband, Opposition leader
12. Bob Diamond, Barclays chief executive
13. Michael Gutman, Westfield UK and Europe managing director
14. Richard Caring, entrepreneur
15. Duke and Duchess of Cambridge
16. Adele Atkins, singer
17. Ken Livingstone, Labour Mayoral candidate for London
18. Bob Crow, RMT union leader
19. Sarah Burton, fashion designer
20. Anish Kapoor, sculptor